Unusual but true: Hog heaven at beach in Bahamas
Special needs kids take flight as co-pilots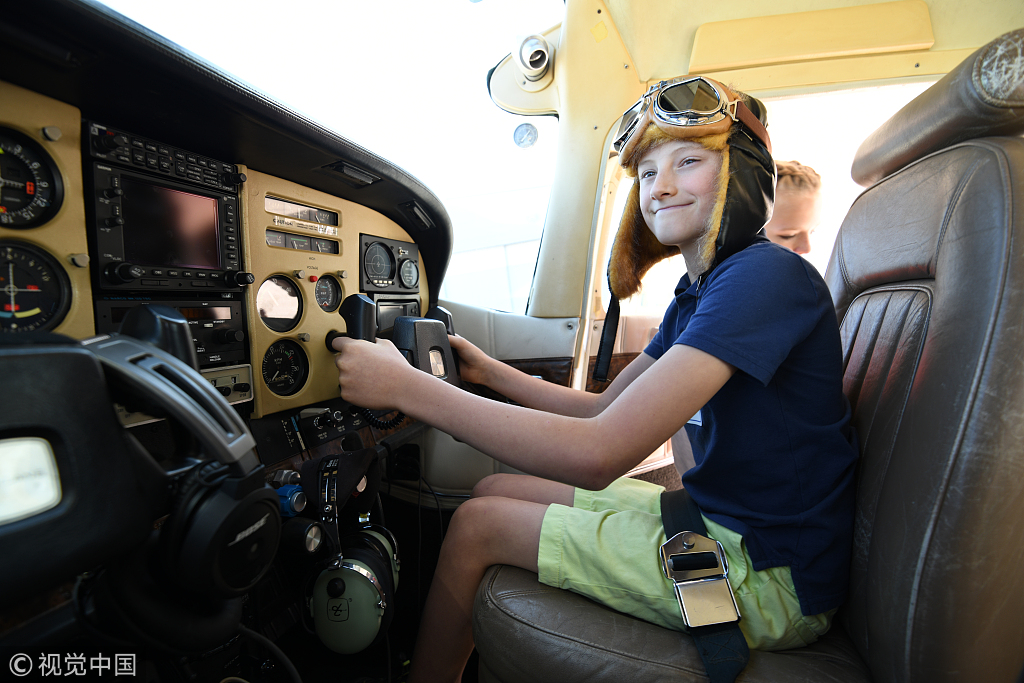 About 100 children and young adults participated in the Challenge Air for Kids and Friends "Denver Fly Day" at Centennial Airport in Denver, Colorado, USA on Sept 22, 2018.
The national program offers children with a variety of special needs the chance to experience that thrill of co-piloting during free 30-minute rides flown by 12 local volunteer pilots.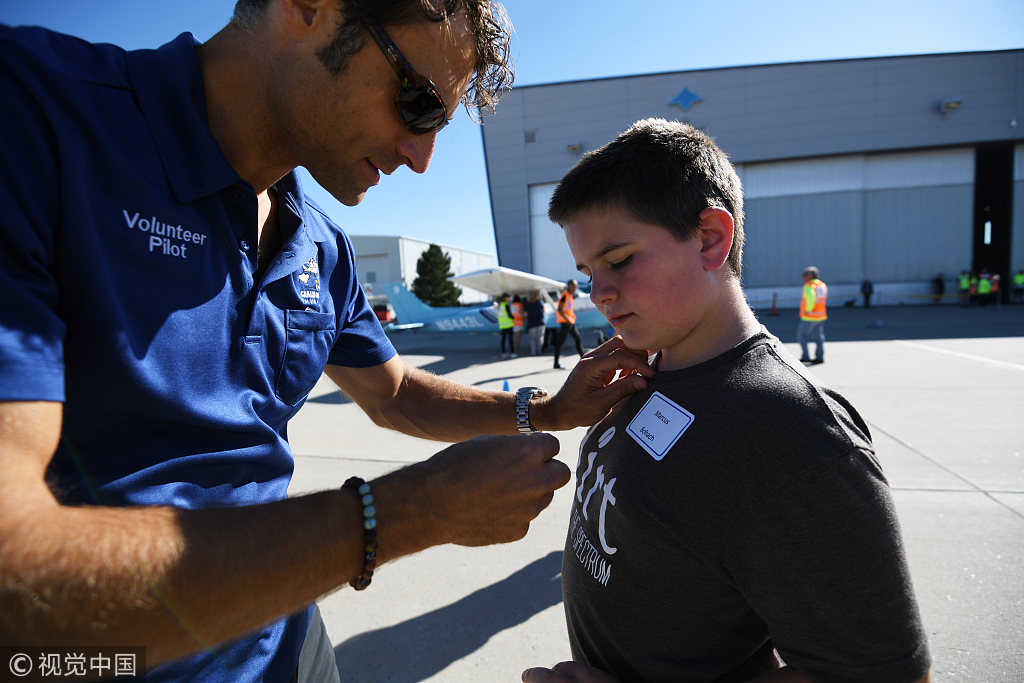 Challenge Air for Kids and Friends was founded in 1993 to change the perception of children with special needs through the gift of flight, said April Culver, chief executive officer of the organization.