Unusual but true: Hog heaven at beach in Bahamas
Hog heaven at beach in Bahamas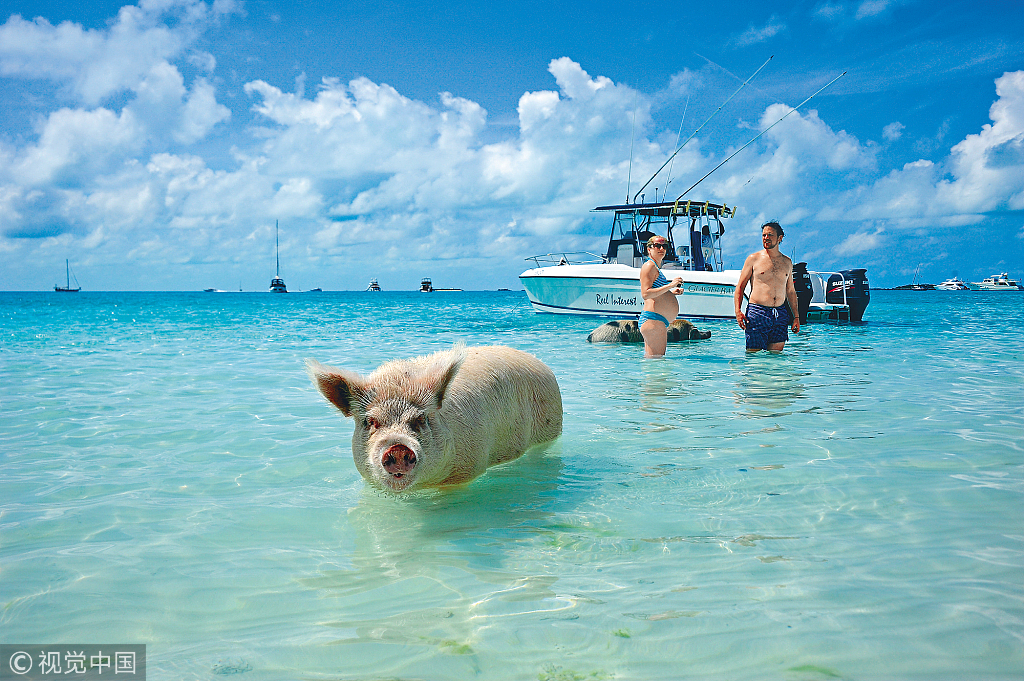 When you think about a trip to the Bahamas, certain details spring to mind: the clear blue ocean, sandy beaches and maybe even a fruity cocktail.
What might not be so obvious, are snorting, swimming pigs.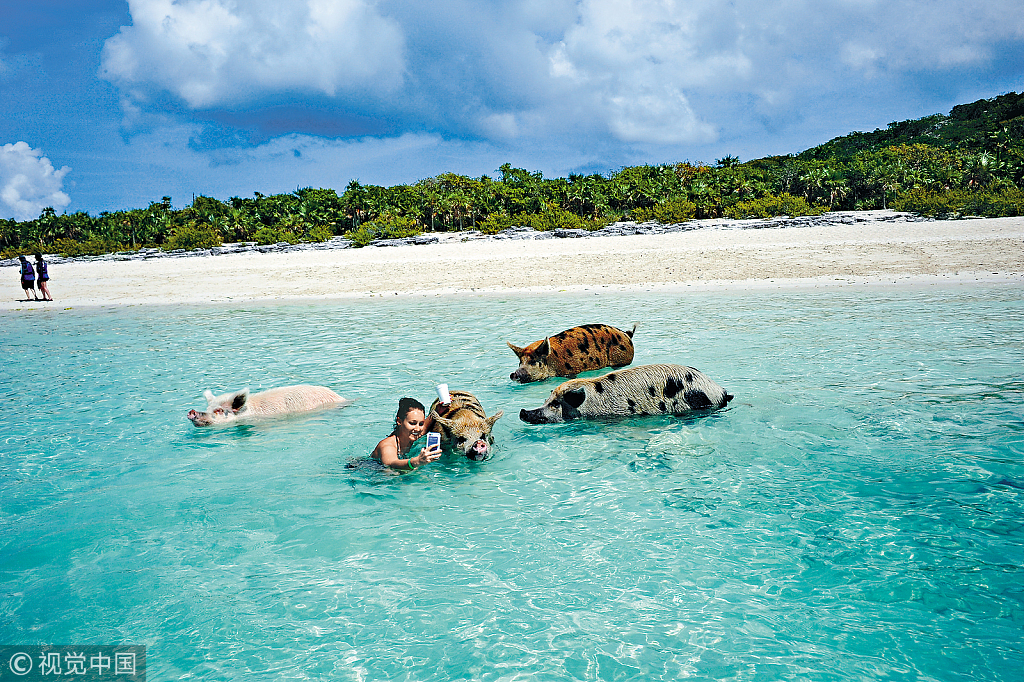 On Big Major Cay, an uninhabited island in Exuma, Bahamas, that is what you'll find. A group of wild but adorable pigs that swim freely through the waters, wander the island and rush out to meet boats bringing tourists and snacks.