Eat beat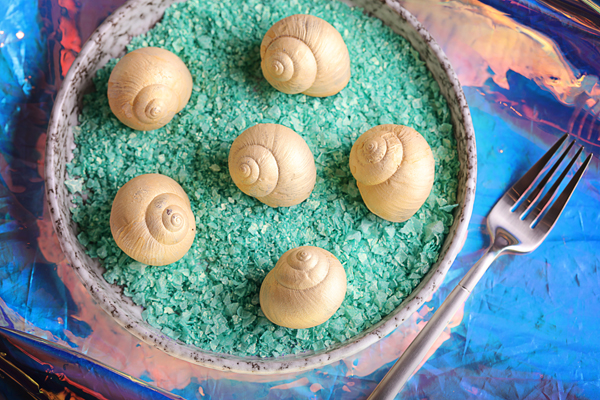 1 Trendy European fare
Beijing's home-grown restaurant group Tiago has just launched a new sister brand dubbed "Tiago Select 2.0" on its gourmet map that now includes eight outlets across Beijing.
The upgraded sister brand Tiago Select 2.0 in Chaoyang Joy City offers a similar range of European cuisine, but in a different, chicer atmosphere that would likely leave a big first impression. The brand has attempted to create a futuristic canteen of European fare by blending elements that are high-tech, artistic and industrial.
Instead of serving the same homey Mediterranean cuisines as Tiago does, the menu reflects the atmosphere with dishes that are experimental in presentation, such as the Burgundy escargots served on sapphire or lavender rocks, and coffee served in test tubes in fog-and-haze. The brand has kept some of its signature dishes on the menu though, including the Italian-style roasted sea bass, beef wellington (loaded with truffle, of course), paella, pizza, pasta, as well as their signature Australian black Angus grain-fed tenderloin with foie gras. Founded in 2014, the Tiago group has grown into five brands: Tiago Home Kitchen, a causal family-style Italian restaurant, Casa Talia by Tiago featuring Spanish cuisine, Tiago Select focusing on modern Mediterranean cuisine, Combal by Tiago, a fine-dining Italian restaurant, and Keaami Thai for modern Thai cuisine.
If you go
Tiago Select 2.0
Monday to Sunday, 11:30 am to 10:00 pm
6F-24, Chaoyang Joy City, No. 101 Chaoyang North Road, Beijing
010-8558-3892