Healthy eating, the Chinese way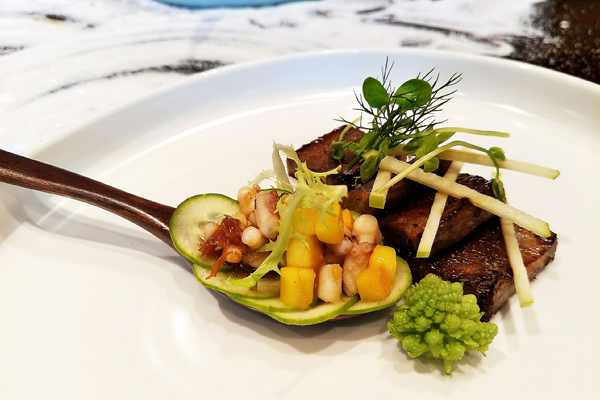 Forget salads and juice cleanses, this unique tea house offers dishes inspired by TCM theories on balancing the yin and yang, Dong Fangyu reports.
Traditionally, the period in Chinese solar terms called White Dew indicates the changing of the season from summer to autumn. Every year, White Dew, or bailu in Chinese, takes place on the 15th solar term, which happens to be on Sept 8 this year.
On this day, Jiaming Tea House unveiled a new 10-course menu featuring premium Chinese teas and dishes aimed at giving the body the nourishment it needs to cope with this transition.
"White Dew is the period during which we transit from the yang in summer to the yin in autumn. Because of this, we should alter our diet to nourish the yin," says Wu Hua, who is the culinary consultant of Jiaming Tea House.
Wu is also the managing director of the Research Committee of Medicinal Diet Therapy with the World Federation of Chinese Medicine Societies.
"In traditional Chinese medicine theory, autumn is associated with the element 'metal', and the 'metal' organs within the body are the lungs. Thus, staying healthy is a matter of nourishing yin and protecting the lungs during this season," she added.