Medvedev rejects speculation on Russian military plans along Finnish archipelago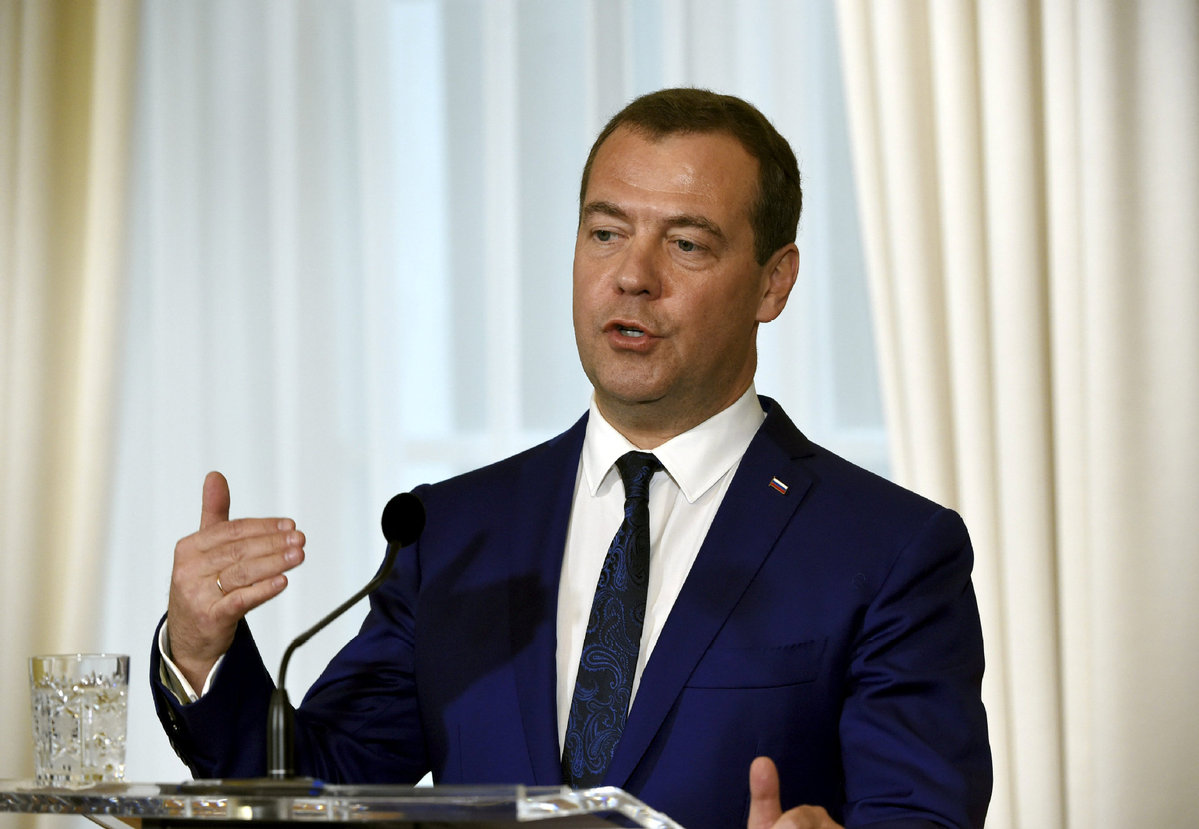 HELSINKI -- Visiting Russian Prime Minister Dimitri Medvedev on Wednesday in Helsinki strongly dismissed the claim that Russia has military plans concerning the properties in Finland which the Finnish police raided over the weekend.
At a press conference during an official visit to Finland by Medvedev on Wednesday, Finnish media took up security policy speculation about the police raids on seventeen foreign properties in the southwestern Finnish archipelago.
The Finnish police again confirmed on Wednesday the raids were related to suspicions of economic crimes. The ownership of the properties has connections with Russia.
In response to a question by Finnish national broadcaster Yle on the possible Russian use of the helicopter pads built on the properties in case of conflict, Medvedev said such a thought "can only have been created in a sick mind".
Finnish Prime Minister Juha Sipila said the police raids were not on the agenda of the visit and were not discussed in the official talks.
Medvedev noted that one Russian was detained in Finland following the raids and should get all necessary legal and consular assistance. Local media has reported two were detained and the other detainee is Estonian.
Medvedev said it is a Finnish investigation and Finland investigates what it wants. Responding to a question, he said Finland would be given investigative assistance, if Finland requests it.
Sipila saidhe did not hear of a need to ask for assistance from Russia. He also underlined the events would not affect the relations between Finland and Russia.
On other matters, Medvedev thanked Finland for its "constructive attitude" towards the Nord Stream 2 gas pipeline. He said that practical work on the pipeline in the segment associated with the Finnish economic zone started already in early September.
Sipila said Finland is willing to arrange an Arctic summit meeting during the remainder of its chairmanship of the Arctic Council. The Finnish tenure ends next May. Sipila gave the aim of the summit as combating black coal in the Arctic.