UK opposition vows to push for general election if PM's Brexit plan vetoed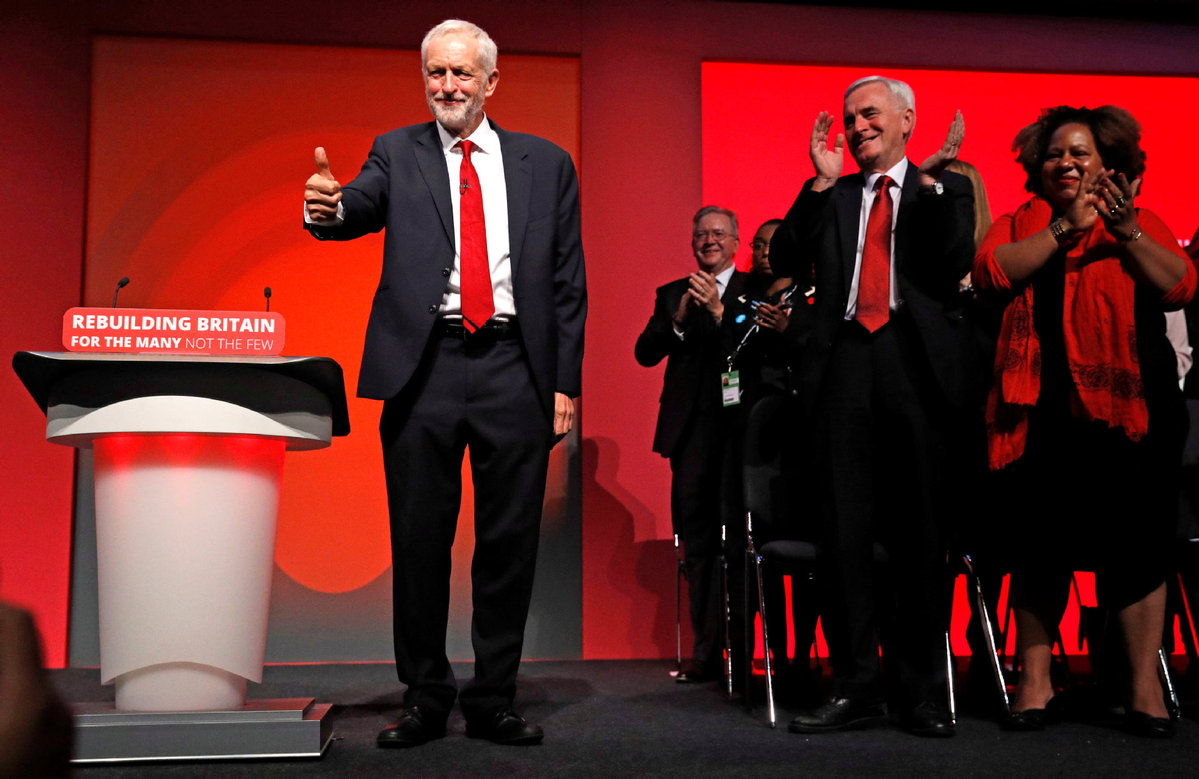 LIVERPOOL, Britain - The leader of the British opposition party Labour said on Wednesday that the party's Members of Parliament (MPs) would veto the Chequers plan proposed by the prime minister if it forms the basis of the final Brexit deal with the European Union (EU).
Jeremy Corbyn told the Labour Party annual conference in Liverpool that the prime minister would have to call a general election if she could not get it through parliament.
"We will oppose the Chequers plan and leaving the EU with no deal," he said, adding that leaving the EU without a deal would be "a national disaster".