UK-China low-carbon college launched in Shanghai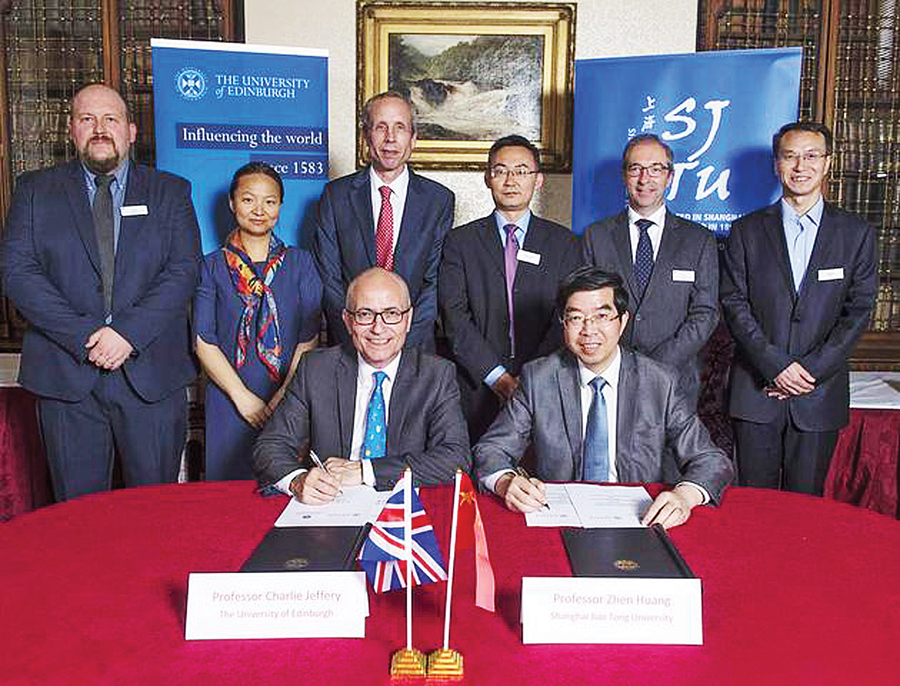 Universities in China and Britain have linked up to educate the climate scientists of the future at a new college in Shanghai dedicated solely to the study of low-carbon technology.
The newly launched China-UK Low Carbon College, which is also known as the LCC, will aim to establish itself a key hub in the global effort to tackle environmental challenges.
The college is a joint initiative between the University of Edinburgh and Shanghai Jiao Tong University and is based in south Shanghai.
Earlier this year, both universities committed 600,000 pounds ($789,120) to fund the new college's initial research projects.
"We are delighted to forge a closer relationship with Shanghai Jiao Tong University," said Charlie Jeffery, the University of Edinburgh's senior vice-principal. "There is a clear need for effective knowledge exchange in order to facilitate a low-carbon economy around the world."
Jeffrey said the LCC will draw on the University of Edinburgh's experience in climate education. In 2014, the university established the Edinburgh Center for Carbon Innovation, otherwise known as the ECCI, which has founded and supported hundreds of start-ups, charities and public-sector organizations in the energy and environment sector.
Two alumni from the ECCI went on to found Carbon Masters, an energy business that converts agricultural waste into methane as an alternative to mined natural gas. The company sells its fuel to hotels and restaurants in India.
The ECCI business accelerator helped launch Water Wave, a company that designs novel water purifying systems. And a current resident at ECCI founded IntelliAD, a kitchen-fitted digester that turns food waste into biogas.
The deputy director of the ECCI, Ed Craig, will act as the first dean of the LCC.
"Our vision is to create a game-changing green bridge for the development and implementation of climate solutions and world-class research on a massive scale between Edinburgh and Shanghai's new smart city," said Craig.
The college will look to develop programs in sustainable construction, air quality, and energy efficiency, as well as developing smart city solutions that use data and digital technology to improve quality of life, Craig said.
The college currently offers master's degree programs in low-carbon environment and low-carbon energy. Further courses will be launched in the coming months, according to the college, including carbon finance, management, smart cities, and circular economy.
The LCC will also establish joint undergraduate and PhD education programs and operate an exchange program with the University of Edinburgh for faculty members and graduate students. The aim is to grow the student population at the LCC to more than 1,000.