VIPKid launches English learning program with Disneyland
Share - WeChat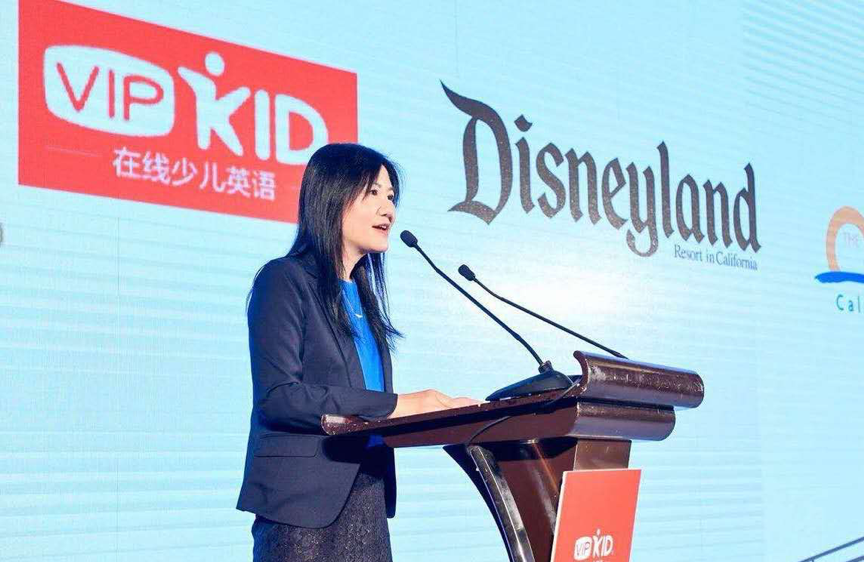 Chinese online education startup VIPKid announced on Thursday that it will launch another English learning program with Disneyland as well as a local tourism organization from California to integrate its online and offline businesses.
The latest step came after the company signed a partnership with Disneyland in Orlando earlier this month, which made the overall program one of the largest partnerships between Disneyland and the Chinese online education company.
Through the program, students can tour Disneyland online and learn some knowledge points while interacting with foreign teachers.
"Disneyland is wonderland for kids to explore the unknown and the diversified culture from across the world, which is in accordance of VIPKid's desire to turn more kids into world citizens," said Xu Xiaofei, senior vice-president of marketing at VIPKid.
Xu said the company will also ramp up more efforts to expand more teaching scenarios and integrate more high-quality resources globally.
VIPKid is an online education platform providing children with one-on-one online English courses, and links teachers from North America with Chinese children aged 4 to 12.
The latest data from the company showed it has enrolled more than 60,000 foreign teachers in its network, enabling them to teach 500,000 students across China.