Unusual but true: Scan a QR code burger and pay
Divers travel in time tunnel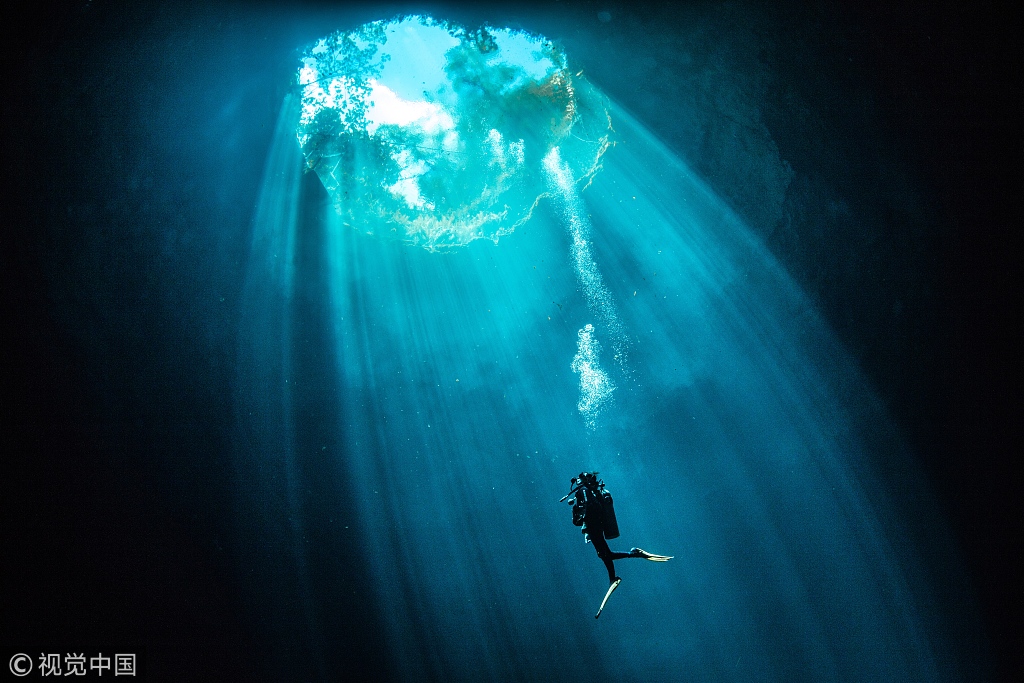 An extraordinary column of sunlight illuminates an underwater cave. Scuba divers swim in the single ray of sunlight that enters the water through the top of the cave.
The water of the cave is so clear the rays can travel up to 50 meters deep. The rest of the cave is in complete darkness and is home to 'blind fish' which have no eyesight.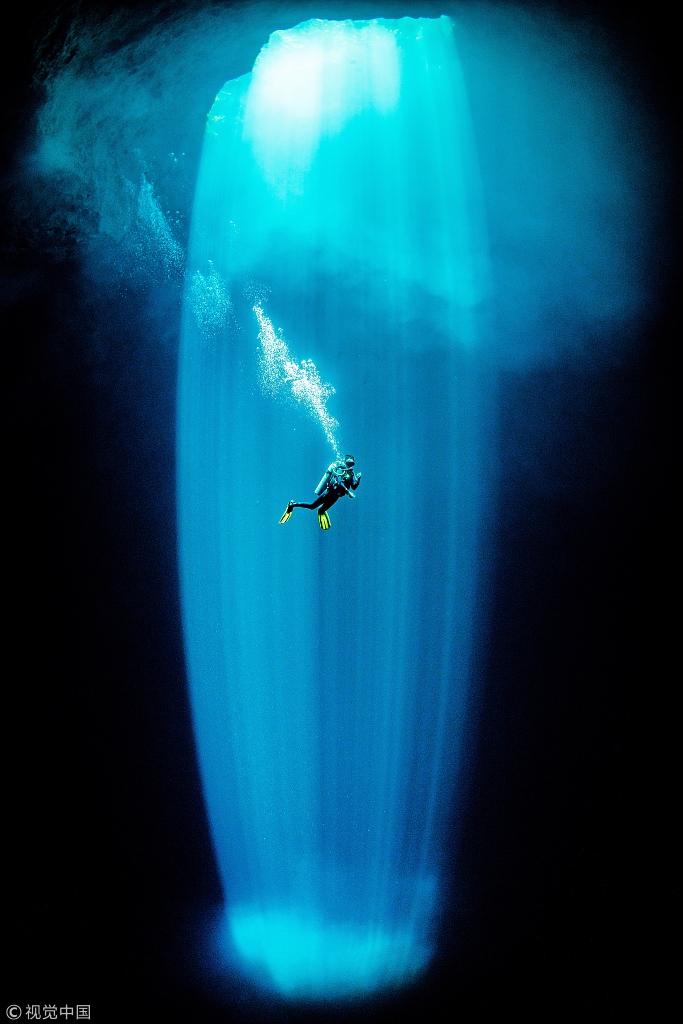 These amazing photographs were captured by Japanese scuba diving instructor, Hiromasa Araki. The 28-year-old took the dive with his friends in Cancun, Mexico and described it as "like being in heaven".