Unusual but true: Scan a QR code burger and pay
Two-headed snake has different personalities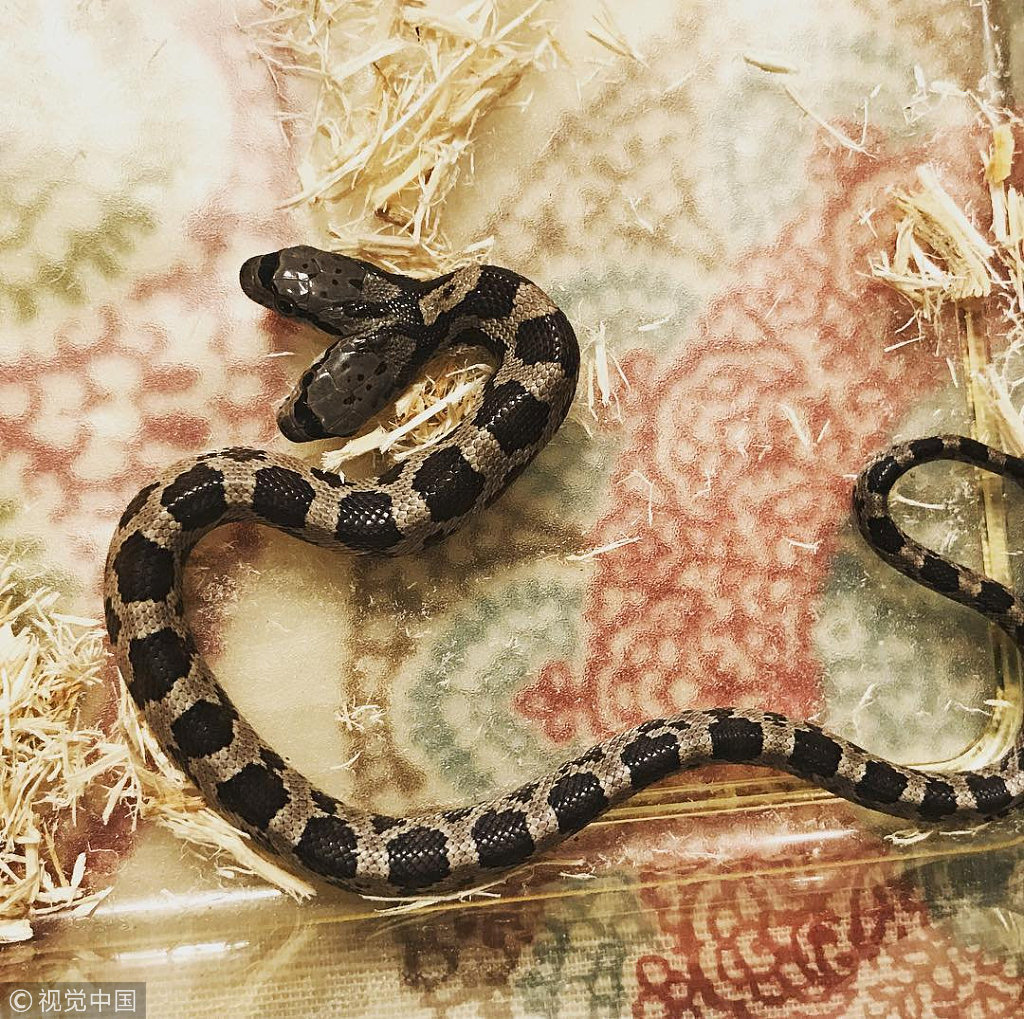 A rare two-headed snake is being raised by a family after it was discovered in a backyard in New Orleans, Louisiana, the US.
Wildlife educator Tanee Janusz, 39, adopted the western rat snake when a fellow member of her naturalist society found it slithering around his garden.
The reptile, which is 10 months old and a foot long, has two heads due to a genetic defect which affects just one in 10,000 births.
The deformity — caused when the embryo does not divide fully — means the animal has two brains but a single respiratory system, digestive tract and body.
Mother of three Tanee has given the heads different names, Filé and Gumbo, because they have different personalities.
While Gumbo is the dominant side, they often end up wrestling after trying to go in opposite directions.
There has been a similar case. Another two-headed snake was found in Central China's Henan province on Sept 10, 2018.