Unusual but true: Scan a QR code burger and pay
In unusual stories this week, we have a QR code burger, a two-headed snake with different personalities, divers who travel in a "time tunnel", revealed Ig Nobel Prizes, and first passenger travelling around the moon.
All the interesting and downright odd anecdotes from around the world are here, in our news review.
Scan a QR code burger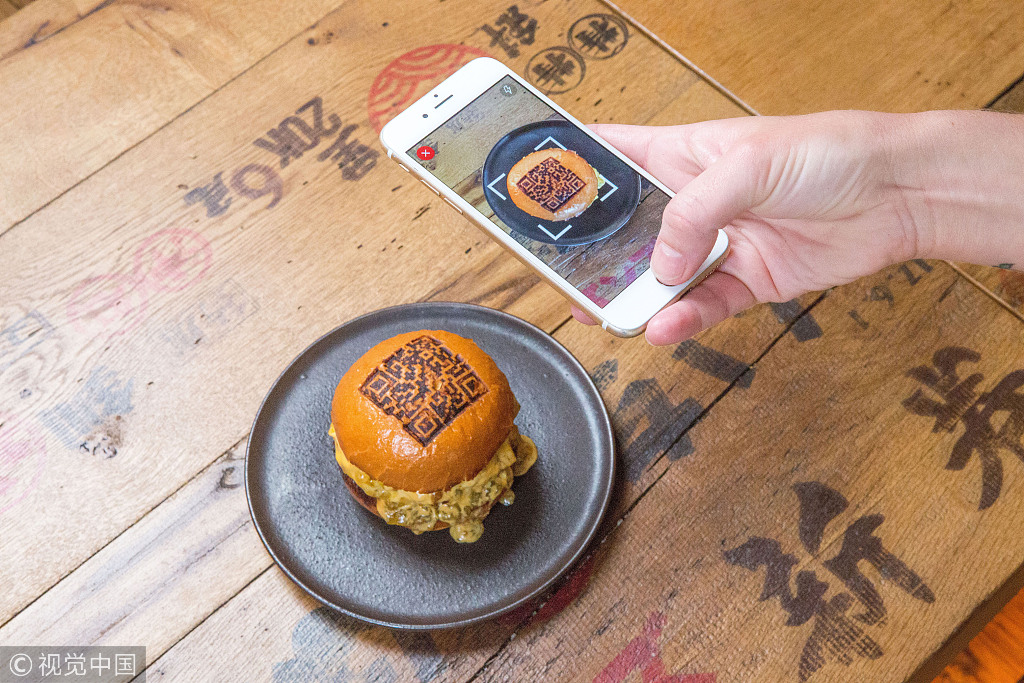 In the neon-lit, Tokyo-inspired recesses of ICHIBUNS in London's Chinatown, a feat of new-age wizardry is transpiring. Each wagyu beef burger arrives with a dotted geometric pattern toasted into the top of the bun.
Simply wave your smartphone over it like a wand. The payment will beam onto your smartphone and you can settle the bill immediately.
Last week the restaurant launched the city's first "burger bun-branded QR code", in partnership with mobile payment service Zapper.
is a "scannable" burger, and it's a taste of the future.