Chongqing lady claims gold at radio orienteering world contest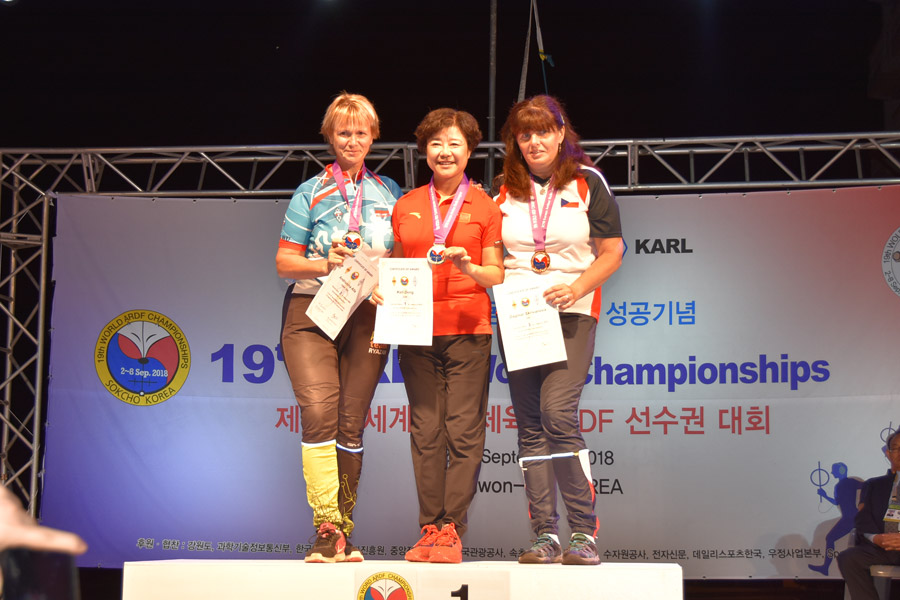 Deng Keli, 52, a hospital office worker in Southwest China's Chongqing, won a gold medal in W50 (ages 50 and above) at the 2018 Amateur Radio Direction Finding (ARDF) World Championships held in South Korea last week.
Amateur radio direction finding, also known as radio orienteering, is an amateur racing sport that combines radio direction finding with the map and compass skills of orienteering. The timed race charges individual competitors to use a topographic map, a magnetic compass and radio direction finding apparatus to navigate diverse wooded terrain while searching for radio transmitters.