Foreign delegates amazed by China's medical innovations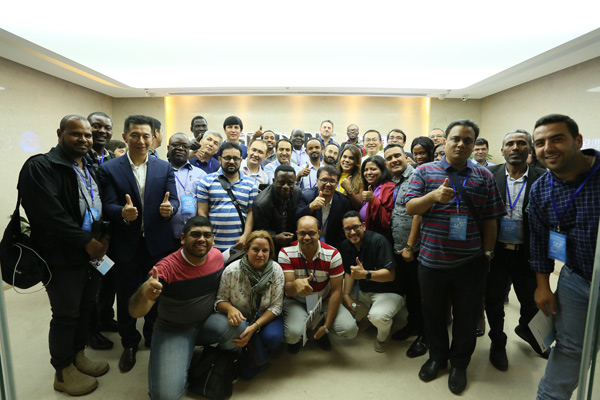 Held by China's Ministry of Commerce and organized by the Research and Training Institute of National Radio and Television Administration, the 2018 Seminar for Foreign Officials and Media People under the Belt and Road Initiative opened in Beijing on Tuesday.
As part of the 3-week seminar schedule, 43 national officials and journalists from 17 countries, including Malaysia, Ethiopia, Afghanistan, and Albania, visited Senyint, one of the largest internet medical networks, based at a physical hospital in China.
"Medical cooperation is an important field for the Belt and Road Initiative," Zhu Jiadi, director of the Research and Training Institute of National Radio and Television Administration, said.
"Through visiting and experiencing outstanding domestic enterprises in the field of health, I truly hope that delegates will better understand the strength of China's health science and technology innovation, and the application of information technology in the field, thus promoting multilevel-lateral coordinated development in the future."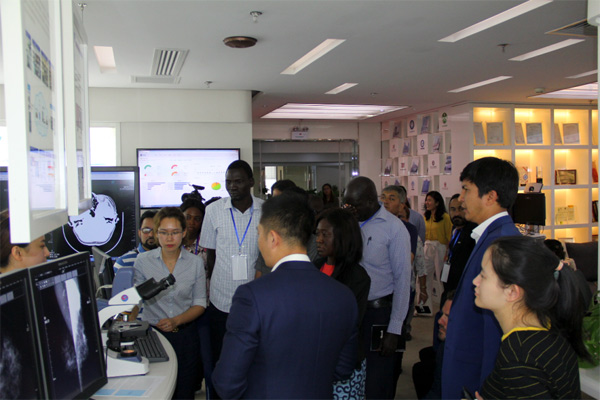 Zhang Qiwei, vice president and chief technology officer of Senyint, welcomed and greeted to all the delegates. He also gave a general picture and creative operational mode of the company and cited some successful cases the company has dealt with in the past.
"Established in 2010, Senyint provides in-hospital information and construction service of telemedicine for hospitals and governments. Based on the inter-hospital internet medical network in China, Senyint, by the first quarter of 2018, has covered 31 provinces, 276 regions and cities, and over 5,000 hospitals in China, leading to fast growth in performance."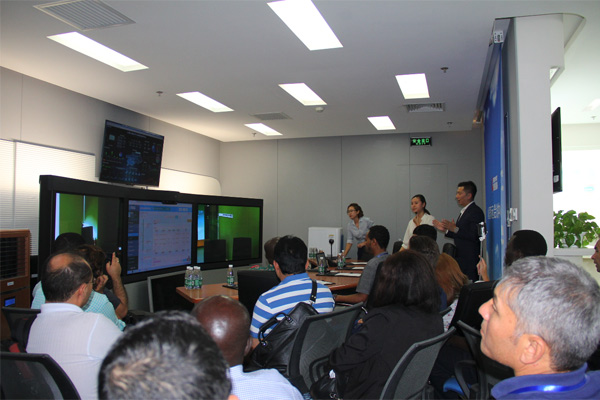 During the visit, quite a few delegates tried out a series of the latest products at Senyint, such as three-dimensional image reconstruction operations and mobile medical equipment.
Mohammad Qasim Erfani, an official from Afghanistan, was amazed by the progress China has made in medical technologies, and said that he was looking forward to seeing Senyint have more cooperation with more countries and regions that take part in the Belt and Road Initiative.
"I hope that with the introduction of more cutting-edge medical technologies and equipment, Senyint can share more transnational medical resources to enhance the healthy condition of more people," Erfani said.