Maradona to be new head coach of Mexican second division team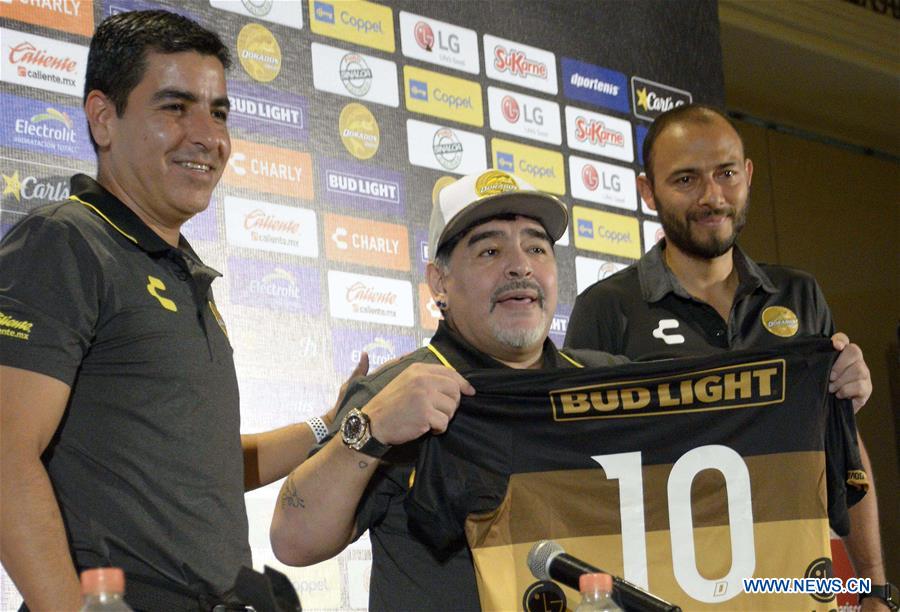 "They say I have not won titles, but I have a promotion, man," Maradona said in reference to Al-Fujairah's ascension to the top flight in UAE. "Don't put zeros when you talk about my career as coach."
Maradona resigned from Al-Fujairah in April after failing to earn automatic promotion, which comes with finishing in the top two spots; the club later won a playoff without him on the bench to ascend to the first division.
He accepted a role as honorary president for the Belarus premier team Dinamo Brest in July before promptly departing for Argentina.
"I am going to talk now to the people of Culiacan and tell them that we did not come for fun, we did not come for vacation," Maradona said. "We came to work and to lend a hand to the boys. If the people are with us, and with what I can inject emotionally for the players, it is going to be hard to beat us."
His debut with Dorados comes Sept 17, at home against Cafetaleros de Tapachula.
AP