Belt and Road presents opportunities for UK-China collaboration: Ambassador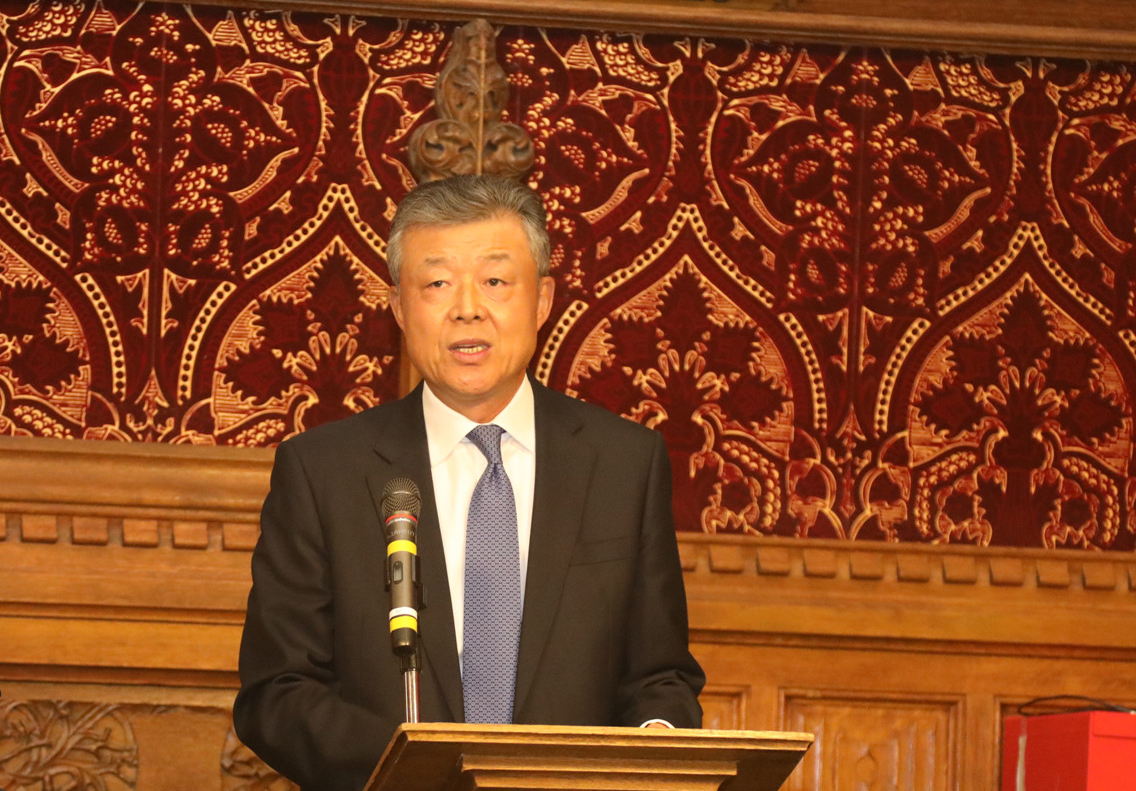 China's Ambassador to the United Kingdom told the audience at the House of Commons on Monday that the China-proposed Belt and Road Initiative, also known as the BRI, is a "chorus" rather than a "one-man show", a platform for win-win cooperation rather than a tool to "put one's own country first".
Speaking at the launch event of the All-Party Parliamentary Group for the Belt and Road Initiative and China-Pakistan Economic Corridor, Liu Xiaoming said: "The Belt and Road Initiative is not about one country having it all to itself. It is about making the pie bigger and sharing it among all the BRI partners."
This year marks the fifth anniversary of the Belt and Road Initiative. Over the past five years, more than 8,000 China Railway Express trains traveled between China and 43 cities in 15 European countries.
The trains have operated at 85 percent capacity and delivered goods to thousands of homes in China and Europe. Early last year, China Railway Express ran its first freight train between China's Yiwu and London.
Liu highlighted the China-Pakistan Economic Corridor, also known as the CPEC, as another positive example. Nine CPEC projects have been completed and 13 are under construction, including in four key areas: ports, energy, transport infrastructure and industrial cooperation.
The CPEC is a $62 billion connectivity project envisioned to stretch from the western Chinese city of Kashgar to Pakistan's port of Gwadar, located near Iran and the Persian Gulf shipping routes that are a major component of the broader Belt and Road Initiative.
"These projects have created 70,000 jobs directly for the local communities and are expected to generate another 700,000 from 2017 to 2030," Liu said. "They will add 11,000 megawatts to Pakistan's electricity supply in the coming years."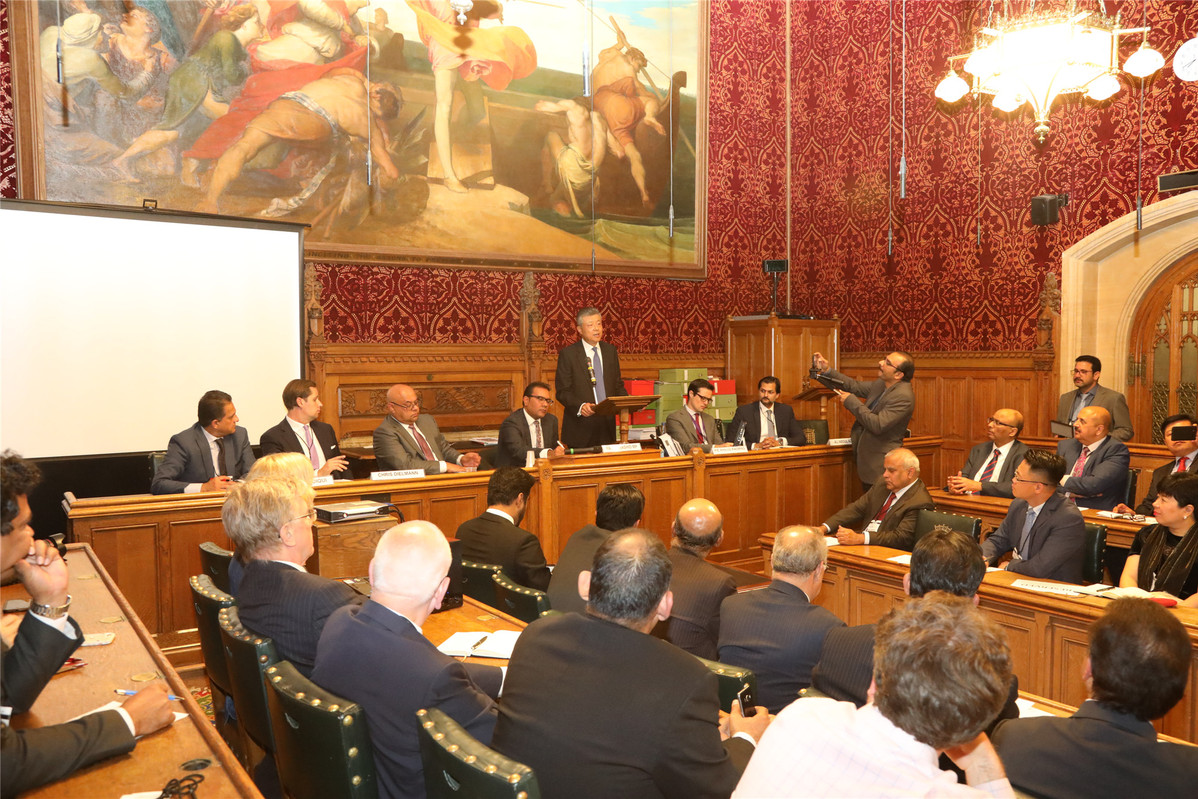 Faisal Rashid, a member of Parliament and chair of the All-Party Parliamentary Group for the Belt and Road Initiative and China-Pakistan Economic Corridor, said he wants the group "to be a platform for engagement and education, and a place to have discussions, share opinions and make connections".
He added: "China's Belt and Road Initiative – which plans to invest as much as $8 trillion in infrastructure projects in 78 countries across Europe, Africa, and Asia - is one of the world's most ambitious development programs. The overarching objective of the initiative is to further regional integration and stimulate regional development through connectivity."
Rashid said that, as with any development program of this size, the consequences will be far reaching and complex. He believes the BRI and CPEC projects will not only change our geo-political space, but will also have an immense effect on businesses and change financial landscapes.
On how the BRI will influence China-UK relations, the ambassador said it only means "opportunities", adding that China and the UK are "natural partners" in advancing the BRI as the UK's business experience and creative industry match well with China's efficiency and commercialization capability.
"The UK has unique strengths, namely the English language, advanced international finance, mature legal and consultancy services and deep historical bonds with countries along the routes. These give the UK an advantage in participating in the BRI," Liu said.
Last month, President Xi Jinping made an important speech on the BRI, in which Xi used terms of traditional Chinese painting to describe the progress of the BRI. Xi said, the sketch of the BRI is complete with "freehand brushwork", and now it is time to attend to the details of "fine brushwork".
Liu said the president's speech highlighted priorities for China-UK cooperation on the BRI.
"We need to use our 'fine brushwork' skills to focus more on project implementation, market exploration, financial guarantee and risk prevention. Meticulous efforts will enable us to engage in cooperation of a higher quality at a higher standard with higher return," Liu added.