Speculations over forum and drill uncalled for: China Daily editorial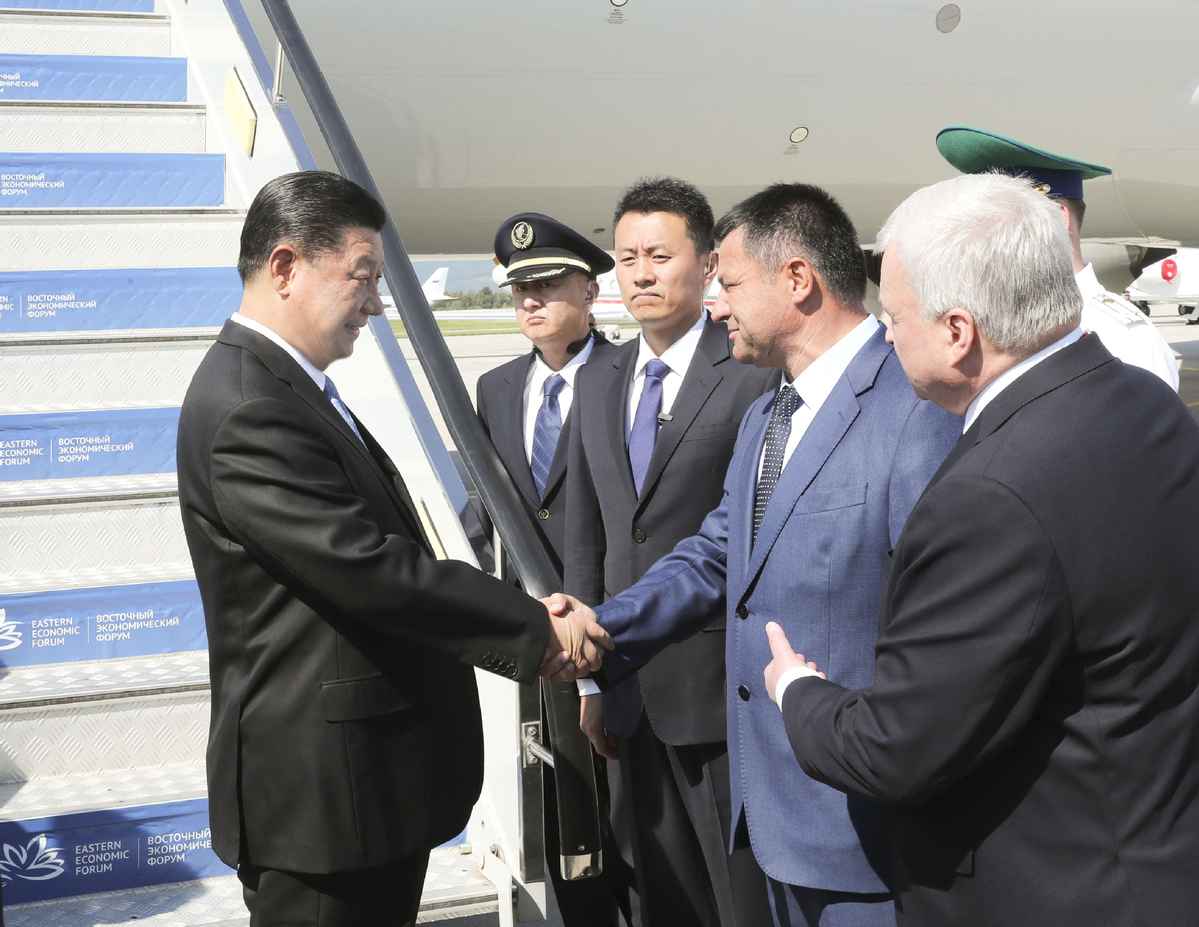 That China and Russia should work more closely together to fight protectionism has become even more important given the unilateral approach of some to resolve international issues. Emphasizing this fact after his meeting with Russian President Vladimir Putin on the sidelines of the 4th Eastern Economic Forum in Vladivostok, Russia, on Tuesday, President Xi Jinping said that an increasingly volatile geopolitical climate has made the China-Russia partnership a necessity.
This special closeness between China and Russia may be more conspicuous in the unprecedented scale of Chinese presence in Russia's largest post-Cold War military drill, "East-2018".
But the fact that the drill coincides with the Vladivostok forum has prompted wild speculations over its nature and purpose. Are pressures from Washington again driving Beijing and Moscow into a military alliance? What's the message the two intend to send through it? Will there be a new Cold War?
Yet these speculations seem baseless. While Beijing and Moscow disagree extensively with Washington on a broad spectrum of shared concerns, Xi and Putin are availing of the forum to demonstrate there are more constructive, and rewarding, ways to use Sino-Russian partnership.
Themed "The Far East: Expanding the Range of Possibilities", the three-day event in Vladivostok, which also brings together leaders of Japan and the Republic of Korea along with attendees from dozens of other countries, highlights a potential new growth point for Russia, China, the region at large, and all stakeholders.
The leaders' meetings in Vladivostok will facilitate information sharing and consensus building on matters such as the Korean Peninsula nuclear issue, especially because the hopes raised by the detente between Washington and Pyongyang appear to be fading.
But the forum is aimed at building a new platform to anchor and integrate many of Northeast Asia's development agendas. As a result, Russia's Far East development program and China's efforts to revive its northeastern rust belt seem like a match made in heaven.
For long Russia has been trying to develop its Far East, which accounts for more than one-third of its territory. But the lack of adequate input has made the task difficult.
With proper input, the sparsely populated yet resource-rich region could inject precious vitality into the Russian economy. This is where the manufacturing prowess and agricultural skills of China's northeastern provinces could be of great help. And proper intergovernmental agreements, especially financing from Beijing, will ensure the joint development projects bring about instant changes to the local economic landscape across the border.
Beijing is Moscow's natural, and so far the largest, partner in developing Russia's vast Far East, and proper investor support and protection mechanisms will further boost this collaboration.