Exhibition showcases works by artist couple
Share - WeChat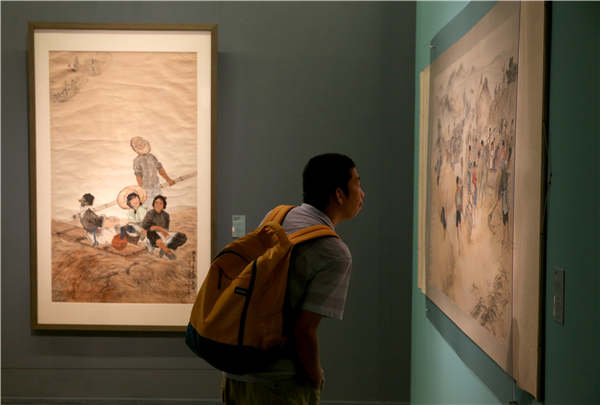 Jiangsu province in East China has nurtured generations of great artists.
The couple, Jin Zhiyuan (1930-84) and Xu Xian, now 87, are one such example.
The works of these artists from Jinling School of Painting are now shown at an exhibition called As Picturesque as the Mountains and Waters.
Many of their paintings showcase life of villagers in Jiangnan, the area along the lower reaches of Yangtze River.
The exhibition at the National Art Museum of China runs through Sept 16.
Xu donated some 54 paintings done by her and her late husband to the museum at the exhibition opening.