Tips for your healthy autumn
Food
Dos
Do eat moist food. According to traditional Chinese medicine, autumn corresponds to the lungs of the human body. Dryness is the most vulnerable in the lungs. The most convenient and easy way to nourish lungs in autumn is to drink more water. In addition, you can adopt the diet therapy of traditional Chinese medicine, eating some food with moisture, like pear, yam, sugar cane and duck meat.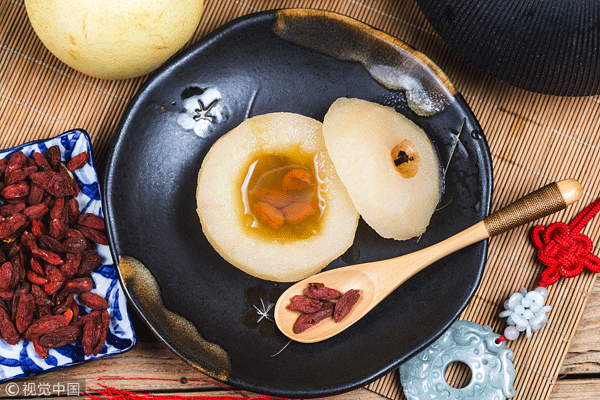 Do have easily digested food. People's spleen and stomach functions are weakened because of the raw and cold food they had during the long, hot summer. So in autumn, you should give your spleen and stomach a rest. For example, you can choose some nutritious food that is easy to digest to eat, such as fish, red bean, lotus root and kelp.
Do take vitamin supplements. Vitamins play an important role in the body's immune system. The number and vitality of immune cells are related to vitamins when the body resists foreign invasion. It is recommended that you eat plenty of fresh vegetables and fruits rich in vitamin C, such as kiwi and oranges.