Chinese film 'Jinpa' wins Orizzonti prize at Venice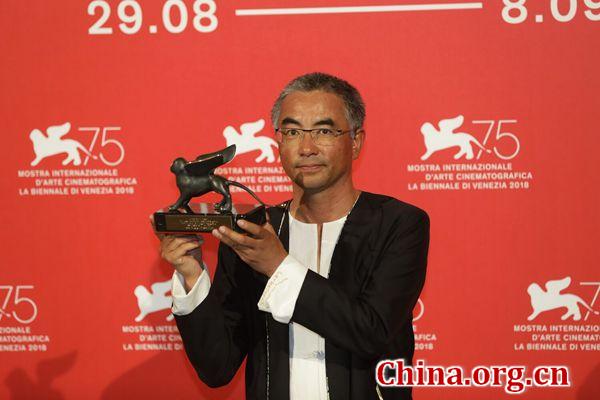 Chinese film "Jinpa" by Tibetan director Pema Tseden won best screenplay in the Orizzonti (Horizons) program of the 75th Venice International Film Festival which closed on Saturday.
"Jinpa," a unique Tibetan noir road movie, was praised by international critics and audiences after its world premiere on Sept 4 in Venice. It is the only Chinese film to win an award at the Venice festival this year. The screenplay was written by its director Pema Tseden, who put two short stories together -- one is "The Killer" by Tibetan writer Tsering Norbu, and the other is Pema Tseden's own short story "I Ran Over a Sheep."
After receiving the award onstage, Pema Tseden said, "For me, standing here to receive this award is an especially glorious moment. Thanks to the jury and thanks to the investors, cast members and my creative team for completing this film with me and fulfilling our dreams."
Hong Kong film guru Wong Kar-wai, the executive producer of "Jinpa," sent his congratulations later, "The Qinghai-Tibet line passes through the uninhabited area of Hoh Xil, a cold and often inaccessible region. But this is the place where the movie 'Jinpa' began, and is also the starting point from where director Pema Tseden and his young team shared their story with the world. Their purity and dedication to the film are admirable."
"Jinpa" will also be screened at the Toronto International Film Festival, which opened on Sept 6. Its Chinese release date will be determined soon.
Most Popular