Light at the end of the tunnel for Syria's war-ravaged railways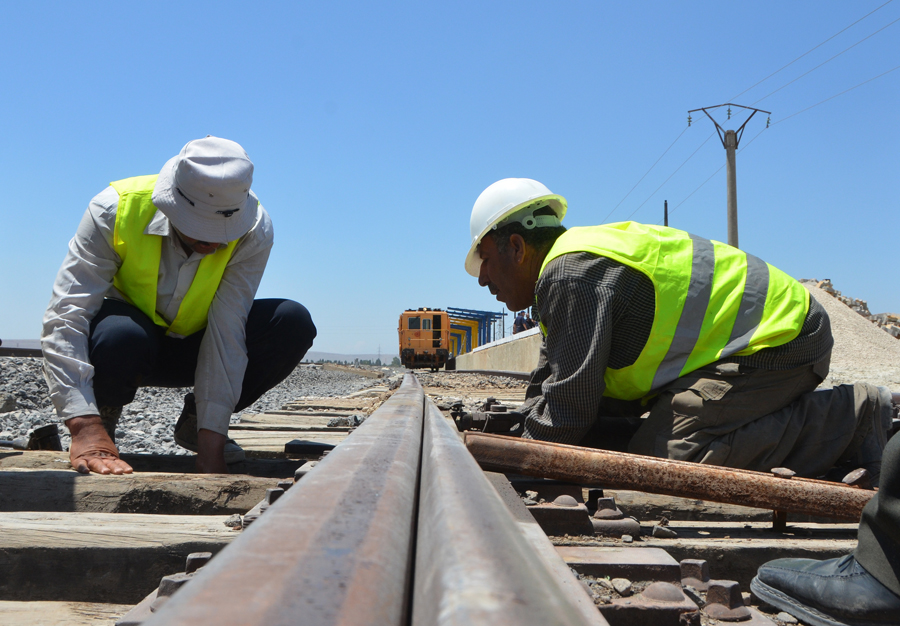 DAMASCUS-Abu Abdo eases himself into the driver's seat, itching to try out freshly laid train tracks between two suburbs of Syria's capital, Damascus.
"I've been waiting for this day for six years," the 42-year-old says, drumming excitedly on the train's control board.
He prepares for a test drive on a stretch of tracks leading from Qadam station-until May a pocket of Islamic State group resistance-to grounds hosting the annual Damascus International Fair.
After seven years of war, the government is now back in control of nearly two thirds of Syria's territory, after seizing large swathes back from myriad rebel and jihadist groups.
The government views reviving the railways as crucial to its reconstruction policy.
And the weeklong fair, which started on Thursday, is being serviced by 28 trains each day, according to state media.
Abu Abdo begins the trial run.
"When I drive a train, I feel like I'm flying," he says, happy to be back behind the wheel after six years stuck behind a desk and largely idle at the Public Transport Authority.
Before the war, he had driven trains for 20 years.
Locomotives had chugged across Syria for over a century, carrying passengers, construction materials, oil and gas over hundreds of kilometers.
The trains linked Damascus to the second city, Aleppo, and other urban centers in Homs, Latakia on the western coast, Deir Ezzor in the east, and elsewhere.
But train traffic came shuddering to a halt in 2012, a year into the civil war.
Of the 2,450 km of train tracks that cross Syria, some 1,800 km will be repaired, according to the transport ministry.
Stretches of track survive intact in the coastal provinces of Latakia and Tartus, areas relatively insulated from the violence.
Routes that will be revived include those running north-south between Damascus, Homs and Aleppo, as well as lines between the coast and the country's east, bordering Iraq.
Many lines even lack tracks.
In July, President Bashar al-Assad earmarked rebuilding Syria as his "top priority", and reviving the railways is a big part of that task.
Essential role
The authorities aim to have most lines back up and running by the end of the year, says Transport Minister Ali Hammud.
"The railways will play an essential role in reconstruction," Hammud said.
Cargo trains carry construction materials "faster and cheaper" than lorries, he says.
Repairing the railways could also revitalize land trade and jump-start Syria's economy, Hammud says.
For driver Abu Abdo, the railway's revival is personal.
He comes from Idlib in the northwest, the only province still in rebel hands and the next, and probably final, military target for government forces.
"I hope the day will come when I can go back to my hometown," he says.
"Only then can we say that Syria has become what it was before the war."
AFP