Partners walking toward prosperity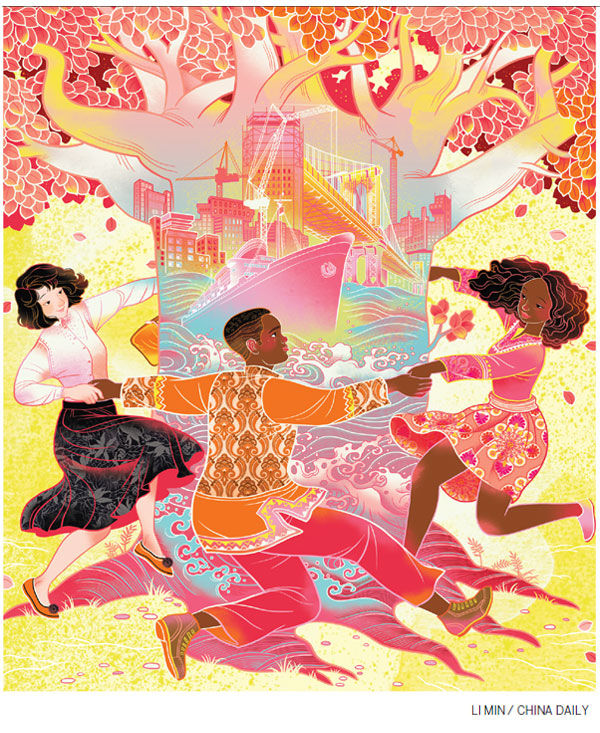 President Xi Jinping's keynote speech at the just concluded summit of the Forum on China-Africa Cooperation, themed "Walk Together Toward Prosperity", provided the road map for China-Africa cooperation in the new era. China looks forward to a world of greater openness, devoid of isolation, because it has learned from its four decades of reform and opening-up that prosperity only comes to those who embrace the world with open arms.
Speaking of open arms, African economies stand ready to synergize their economic development plans with that of China's, in order to build a road to high-quality development, which suits their specific national conditions, and is inclusive and beneficial for all. That is because China and Africa share a similar dream for development, and China is willing to work with the African people to make China-Africa cooperation a role model for South-South cooperation.
China's outreach to Africa is aimed at strengthening trade, investment and political cooperation with the continent, whose development needs have been frequently overlooked by the United States and other Western economies.
In a world challenged by trade protectionism and unilateralism, and lacking strong motivation to boost economic growth, the Belt and Road Initiative can be an important driver of regional connectivity, which in turn will deepen Sino-African cooperation and boost regional and global growth. This will be a priority in the next phase of China-Africa cooperation.
Speaking of priority, African leaders' priority should be to take advantage of the opportunities offered by the Belt and Road Initiative, and continue using their strong economic factors to reverse the continent's anti-industrialization process that started when African countries could not adjust to the "structured reforms" prescribed by the West in the 1980s.
African countries, for example, could use Chinese financing to build and improve infrastructure facilities, which will give a shot in the arm to intra-continental trade and facilitate the establishment of the African Continental Free Trade Area, which they recently agreed to. Besides, the final goal should be to accelerate technology transfer, create jobs and expedite Africa's comprehensive transformation.
And for transformation, Africa needs more and more investment, which it can get from China. More important, China's investment in Africa comes with no political strings attached, as China believes in dialogue and partnership, not confrontation and alliance. It is for this reason that the African people believe in China's economic philosophy more than the Western development theories they were made to practice, which played a big role in depriving Africa of real economic independence.
Western countries built a lot of infrastructure in Africa, but most of those connected the continent with the outside world. China, on the other hand, has helped Africa to do the reverse-building infrastructure connecting the African countries. Therefore, the synergy between the Belt and Road Initiative and African countries' development plans will not only take Sino-African cooperation to a higher level but also improve connectivity within the continent and thus boost economic growth.
Chinese enterprises, which are expanding their footprint in Africa, are a significant source of foreign direct investment to the continent. But to ensure these investments deliver healthy economic and social returns for both Africa and China, it is important that the skills gap between the two sides be narrowed. Capacity building among local technicians, along with improving supervisory expertise and skills, will be crucial for the long-term sustainability of large infrastructure projects and the manufacturing sector in Africa.
And for the railways and hydropower projects to be economically viable in the long term, local ownership and technological capacity are important. So the enterprises must be encouraged to shoulder more social responsibilities and focus on long-term results, in order to change an aid-driven relationship to "sharing-driven" cooperation. After all, knowledge sharing is a significant part of Xi's vision of "walking together toward prosperity" to build a community with a shared future for mankind.
The author is executive director, Center for Nigerian Studies, at the Institute of African Studies, Zhejiang Normal University.