Online avengers' cyber bullying breaks law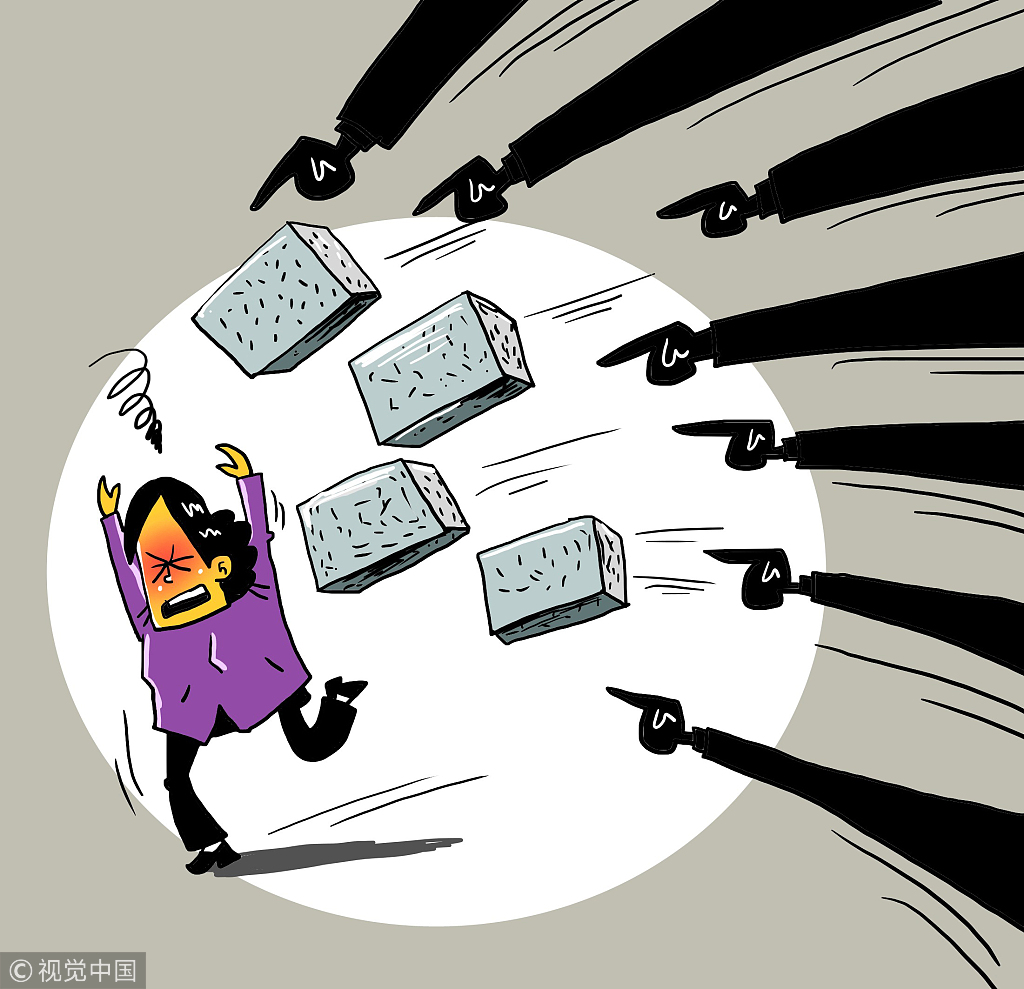 A woman in Chongqing attempted suicide, because she could no longer bear the endless harassment, humiliation and even physical threats from fans of a novelist, whose network fiction she had criticized. Beijing News comments:
This is the latest case of online victimization. Last month a woman in Deyang, Southwest China's Sichuan province, killed herself because she could not tolerate netizens' harassment and insults after her husband slapped a 13-year-old boy in the face in a swimming pool, as the boy verbally abused her after physical contact that she wanted an apology for.
The two cases show how such cyber bullying can cause tremendous and eventually unbearable mental pressure for the victims. These online "avengers" think that what they are doing is serving justice, but in fact the opposite is true.
In the first place, they are not legally entitled to subject their targets to their vitriol, even if their victims are not innocent. Sometimes, the online mob is easily influenced by a kind of infectious emotion, and fail to see the whole picture.
For instance, in the swimming pool skirmish, the boy's parents first uploaded a processed video clip showing the man slapped the boy, titled "civil servant beats a boy", without putting it into context and giving the whole story.
The public security and internet administrative departments are obliged to prevent the tyranny of the mob being unleashed online by dealing heavy blows against witch hunters, whose activities can earn them up to three years in prison according to the Criminal Law.
An important reason why the victims of cyber violence find it so unbearable is because it is difficult for them to defend their rights if they cannot identify their persecutors. Those who are victims of cyber bullying should pay attention to collecting evidence, and turn to the police for help.