Typhoon kills 10 in Japan, boats move stranded people from airport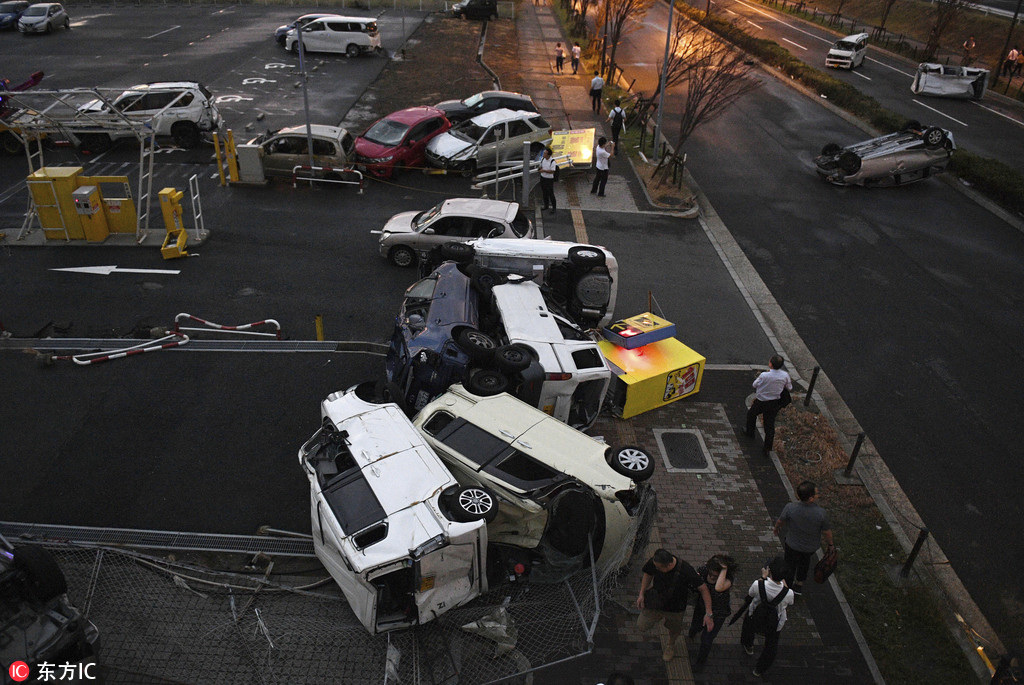 Airport officials began transferring the stranded passengers to nearby Kobe airport by high-speed boats and buses on Wednesday morning, the government said.
Chief Cabinet Secretary Yoshihide Suga said about 300 people were injured. It was uncertain when the airport would reopen and some roads and train lines in the affected areas were still closed, he said. About 1.2 million homes were without power.
"The government will continue to do everything possible to tackle these issues with utmost urgency," Suga told a news conference.