Qingdao bar has faith in China's craft beer scene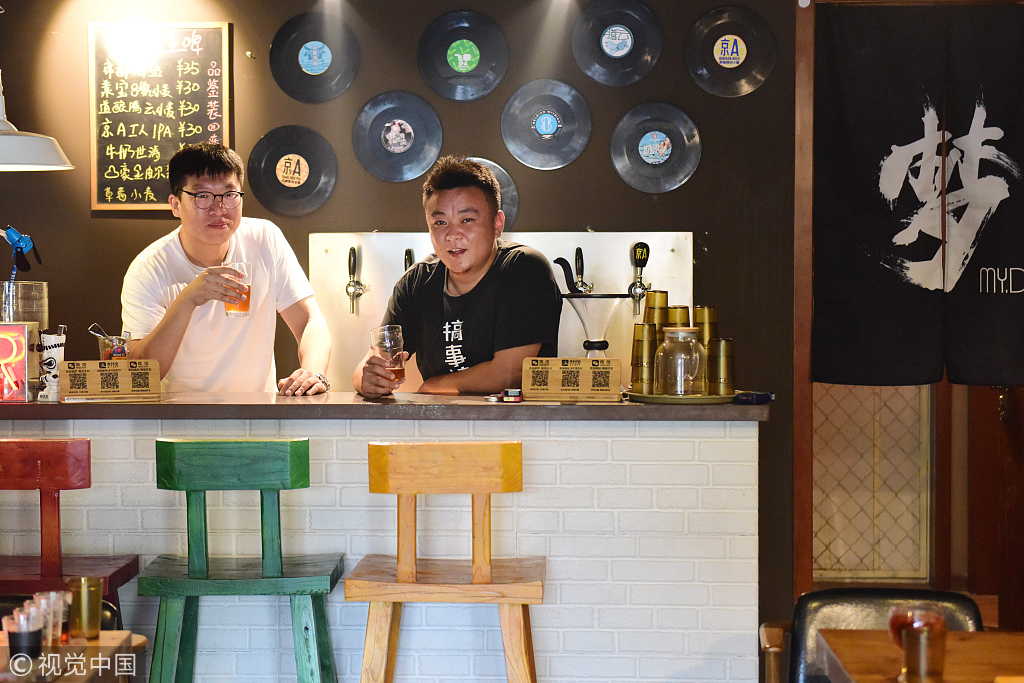 Guo Zhen, a member of the post-1980s generation, used to work in a State-owned enterprise in Qingdao, East China's Shandong province. He loved beer, especially craft beer. When he was free, Guo liked to hang out in brewpubs, and visited more than 50 brewpubs in 10 cities.
In 2018, Guo quit his job and opened a small craft beer bar called 1919Brew with his friend Guo Zhiyang. During this year's World Cup, their bar was packed every day — but customers usually ordered industry beers, instead of craft products.
After a discussion, they decided to close the bar for half a month and make an adjustment. All industry beers were removed, leaving 11 taps and 50 total craft beers on hand.
When asked whether this move will affect current customers, Guo Zhen said the craft beer market is still a niche market, but true craft beer lovers will stick around.
China's craft beer market has seen fast growth in recent years. The China Alcoholic Drinks Association has forecast that within three to five years, its market share will expand three to five times from its current 1 percent.