Star-studded cast confirmed for UK-China co-production
Share - WeChat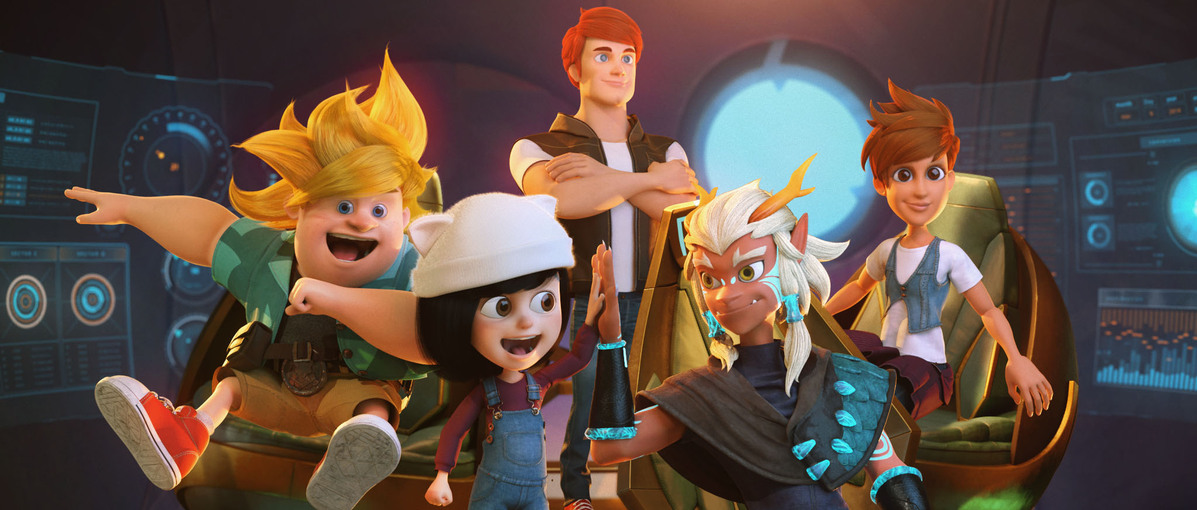 British screen stars Gemma Arterton, Asa Butterfield and Sean Bean have signed on to voice roles in an animated science fiction film co-produced by United Kingdom and Chinese movie studios.
Set for release next year, Watch the Skies will plot the adventures of St'aar, an adolescent alien who crash lands on Earth. He befriends several human teens who help him repair his spaceship, all the while evading capture by Peter Fox, a billionaire villain bent on acquiring alien technology.
The feature-length film is a co-production by Qingdao-based studio DeZerlin Media and Luton-based production house Zycon Media.
The two companies are set to produce nine more animations together, as part of a creative agreement signed during UK Prime Minister Theresa May's visit to China in February. All the films have a combined budget of $160 million and will be created over the next eight years.
Zhang Lin, chief executive of DeZerlin Media, said that the most common model for Asian co-productions sees the intellectual property created in the West, and Asian partners are then sought out for finance and production services.
But with this deal, DeZerlin reverses the process, generating all of the original intellectual property internally, and partnering with Zycon for co-finance and co-production.
"It is exciting for us to break through cultural barriers between East and West, and bring entertaining original content to the world through this partnership," Lin said.
Two more animations are currently in development as part of the deal. Codename: Furball is a film about a cat that operates as a secret agent during World War II. Hawkins and Silver is an adaptation of the adventure novel Treasure Island that will feature both human and animal characters.
Watch the Skies is written and directed by Mark Byers, who made his name in Asian co-production circles by assisting on the drama The Gua Sha Treatment which came out in China in 2001 and the Hong Kong-based thriller Dragon Squad, which was released in 2005.
Byers praised the film's casting directors for assembling a "remarkable array of talent".
"I am particularly excited to have a veritable who's who of sci-fi and fantasy favorites in our cast," he said.
Veteran English actor Sean Bean will voice the villain Peter Fox. Bean is best known for playing Boromir in The Lord of the Rings: The Fellowship of the Ring and Ned Stark in popular television series Game of Thrones.
Asa Butterfield will provide the voice of St'aar. The 21-year-old Brit rose to prominence in 2008 for his role in holocaust drama The Boy in the Striped Pajamas and went on to play the lead in Martin Scorsese's 2011 production Hugo.
Gemma Arterton will play Major Laura Jude, who heads up Fox's security detail. Arterton shot to fame in 2008 when she appeared in the James Bond film Quantum of Solace, and she later starred in the 2010 blockbuster Prince of Persia: The Sands of Time.
The film will feature the voices of three more English actors: Sam Claflin, who starred in The Hunger Games and Pirates of the Caribbean; Laura Haddock, who appeared in Guardians of the Galaxy and Transformers; and David Fynn, who is best known for roles in television shows Game of Thrones, Sherlock, Doctor Who, and Black Mirror.