Johnson calls May Brexit proposal 'disaster' for Britain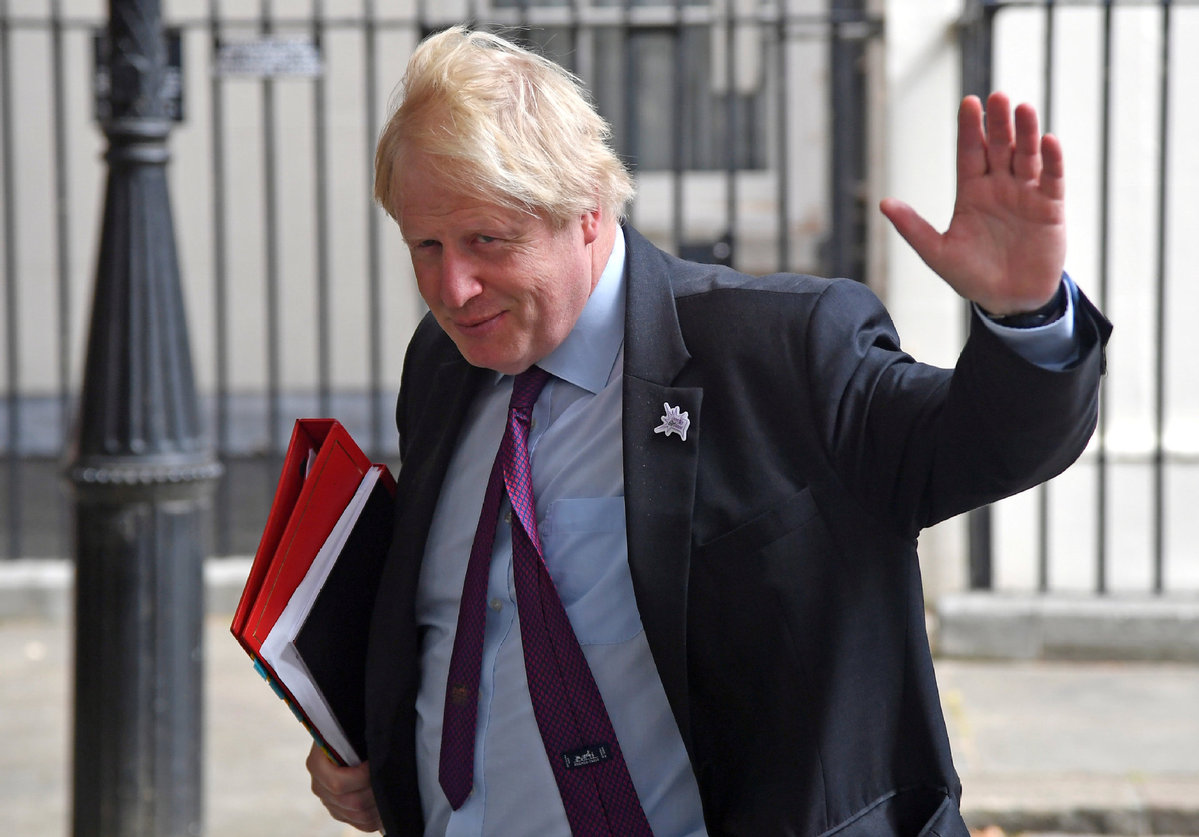 Former British foreign secretary Boris Johnson has launched his most outspoken attack yet on Prime Minister Theresa May's proposals for Britain's exit from the European Union – Brexit – calling them a "disaster".
Writing in the Daily Telegraph newspaper, Johnson said her proposed negotiation position would mean the country had "gone into battle with the white flag fluttering over our leading tank".
Johnson is a long-time critic of May's handling of Brexit, having resigned from her cabinet in July over the issue, and the prime minister's office dismissed his criticisms, saying his article contains "no new ideas to respond to", and instead defended her position by saying that "what we need at this time is serious leadership with a serious plan".
The UK is scheduled to leave the union, known as the EU, on March 29 next year, with an informal deadline for negotiations having been set for next month.
May said her proposal, known as the Chequers deal, which would see some EU regulations still apply post-Brexit, is "precise and pragmatic". But Johnson, who is widely regarded as a serious rival to May's leadership, reiterated his opposition and likened negotiations to a fixed wrestling match, writing "the inevitable outcome is a victory for the EU, with the UK lying flat on the canvas and 12 stars circling symbolically over our semi-conscious head".
Johnson was one of the leaders of the campaign for Britain to leave the EU in the 2016 referendum but when David Cameron stepped down as prime minister following the vote to leave, Johnson declined to stand for the job, which instead went to May, who had campaigned for remain.
Despite her appointing him to the key post of foreign secretary, Johnson has kept up his strong criticism, culminating in his resignation in July.
May's Brexit plans include a "common rulebook" for trade with the EU, and a partial continued role for the European Court of Justice after the UK leaves its jurisdiction.
She said she was confident Britain could achieve a "good deal" but former Brexit minister David Davis has echoed Johnson's criticism.
"Boris has got a point, we have to be tough with the Europeans, we have to be more determined and have a very clear idea what we want," he told ITV News.
"Chequers is not what we want, it doesn't meet the promises, what we need is a free trade plus deal and that's what we should be pushing for. I think it's most likely that the Europeans will turn down Chequers, or add so much that it's unacceptable … we should start thinking about our alternative strategy and putting it into place right now."
All the signs are that the EU has little time for Chequers.
"The British have a choice," said chief negotiator Michel Barnier. "They could stay in the single market, like Norway, which is also not a member of the EU - but they would then have to take over all the associated rules and contributions to European solidarity.
"It is your choice. But if we let the British pick the raisins out of our rules, that would have serious consequences."