Chinese students flock to UK universities
Liu Zilei
Student life helps teach about the world of work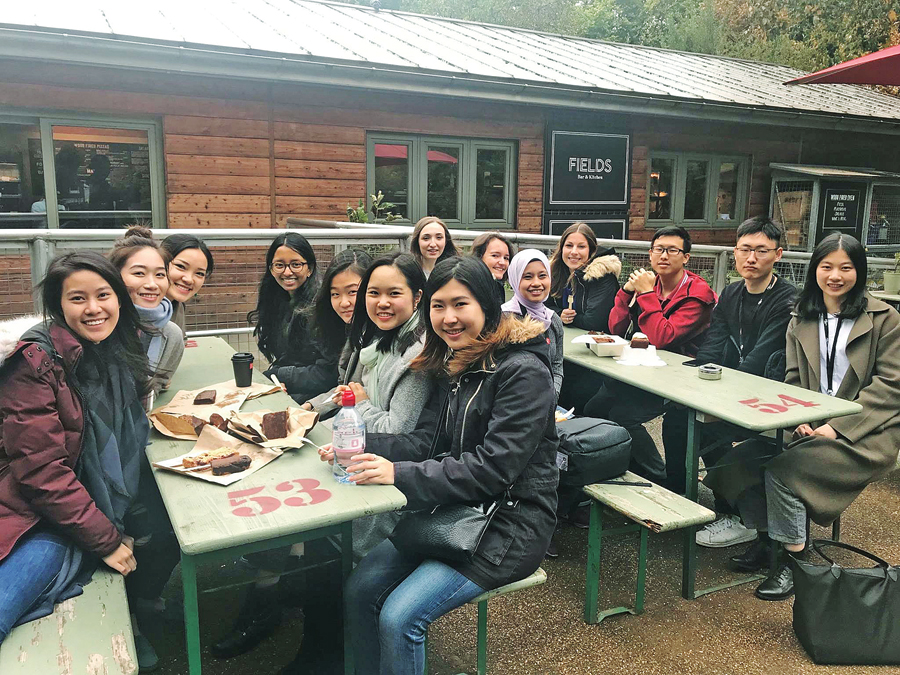 For 21-year-old Liu Zilei, studying in London has not only opened her eyes to the world but helped her appreciate her culture.
"I really enjoy conversations with classmates from different countries around the world. I enjoy sharing knowledge about China with them, and often these conversations make me wish I had known my own country a lot better," said Liu, an undergraduate student at the London School of Economics, where she is majoring in social policy with government.
Although Liu is the only Chinese student in her class, she makes every effort to participate in class discussions. Outside class, she has made the most of campus life by joining the university's baking society and its dance group.
"Understanding the different cultures and the ways of thinking of my friends and classmates has opened my eyes to the world," she says. "It will benefit me in the future, no matter whether I work in China or abroad."
Because of her eagerness to help British people better understand China, she has joined the China Development Society, a student-led organization at LSE. The society's annual flagship conference, which discusses issues related to China's economy, its society, and its international engagement, attracted an audience of more than 400 people, including students and academics.
"I am really proud to see so many people in the UK are interested in understanding China," she said. "I also learned a lot in the process of organizing the event, it gave me my first experiences of working in the real world."
As the society's marketing director, Liu worked to create the conference poster, and liaised with those responsible for the event's publicity and media coverage.
"Working on these tasks is very different to my studies," Liu said. "Whereas with my academic work, I only need to be responsible for my own projects, working with a team requires more dedication and professionalism, because what I do impacts on how our whole team is being perceived."
Liu admits that when she first arrived in London she took time to adjust to her student life.
"I've always dreamed about student life on a big campus with beautiful gardens and lawns, so when I saw LSE was just a few blocks of buildings in the middle of a busy city, I was slightly disappointed."
But she quickly realized that LSE's lack of an enclosed campus actually helped her to make new friends with students from other universities. She also worked with friends at the LSE baking society to organize a baking competition in which contestants from universities across London entered their best efforts.
"Those cakes were so amazing and delicious," she marveled. "Sitting there with friends to admire and taste these cakes really made me realize that the London student life is full of possibilities, and I am lucky to be here."