World War I Chinese laborers thanked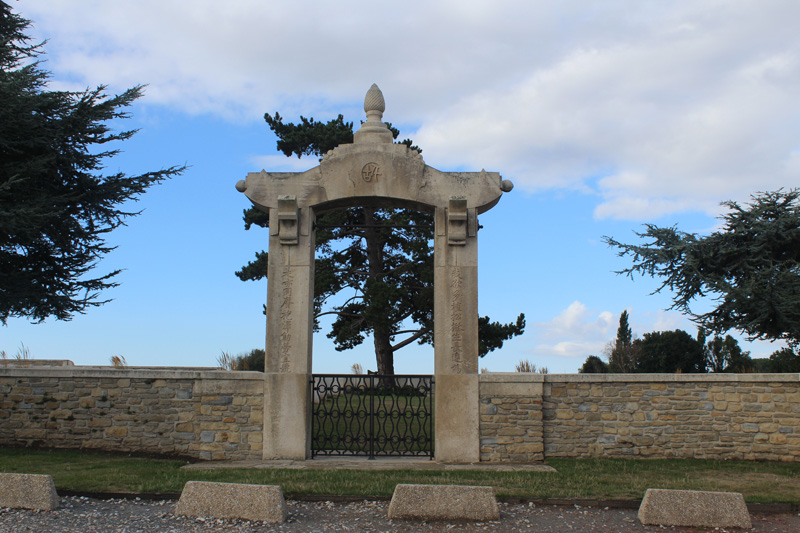 The French and British set up agencies staffed by their own officials to manage recruiting. The British depot was based in Weihaiwei, where a hospital was built to examine and treat recruits, and a second depot was later opened at Cangkou, 15 km from Qingdao. Laborers were given contracts stating that they were not to be employed in military operations. At first, the British paid their workers 1 franc a day for a contract of three years and the French 2.5 francs a day for a contract of five years, with rates based on laborer rates prevalent in France at the time. Working hours were fixed at 10 hours a day, seven days a week, but Chinese holidays were to be observed.
When they reached France and Belgium, the men worked as stevedores unloading supplies in the docks, as railway porters ferrying munitions to the front, as laborers in ammunition depots, as warehousemen storing food and supplies, as bakers baking bread and as mechanics cleaning and refitting tanks for battle. When the war ended, they were put to work in the massive task of cleaning up the battlefields, filling in the trenches and burying the dead.