In with the old, in with the new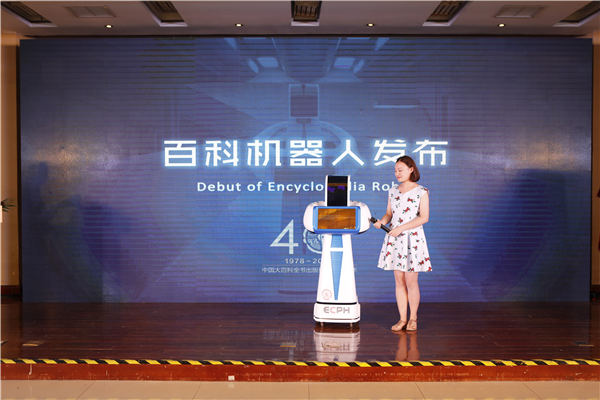 However, Li Changshuan, a professor with the Graduate School of Translation and Interpretation at Beijing Foreign Studies University, believes that the superiority of the human brain over electrical circuits and computer chips when it comes to translation is underestimated.
"Of course, AI may be able to help translators, but we have the upper hand when it comes to precision and accuracy."
Be that as it may, Chinese are embracing advanced AI technology in many fields, and last year the annual Government Work Report included the topic for the first time.
In many ways publishing, a venerable business dating back a few centuries, and AI, yet to grow even a first set of teeth, seem ill matched, but the Youdao translation feat signals that these two unlikely partners are beginning to warm to one another, and that is likely to have an impact on Chinese publishing's dealings with the world, Liu said.
In fact one of the topics of conversation at the fair was how our dear new friend AI might help us get a handle on the country's rich stock of ancient books.
China National Publications Import & Export (Group) Corp, a major collaborator with overseas interests, signed agreements with three high-tech companies including China Literature Limited and China Unicom to explore a cloud data center with AI to update quality of service, channels and content to global publishers.
Yang Feng, director of Fly Tek's AI publishing department, brought the topic of AI to the attention of international publishers at the Beijing International Publishing Forum on Aug 21, a day before the fair opened.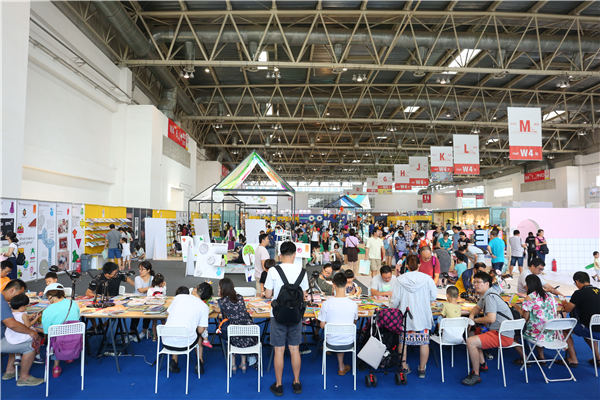 AI could help publishing in at least two ways, Yang said. One was in searching for and obtaining content, and the other was in promotional work and deliveries.
"But AI can never, in any sense, shake the core values of publishing. And it will help with customer analysis and planning."
AI would be especially useful with audio books, which have become highly popular, and in the burgeoning knowledge sharing business, he said.
An outsider's eye can often be useful in picking out trends, and staff of Austin Macauley Publishers in Britain told fair organizers that it had detected strong momentum in Chinese digital publishing, particularly with e-commerce being intertwined with social media.
Publishers Weekly quoted Jade Robertson, Austin Macauley Publishers' international publishing director, as saying it was looking at working with Chinese publishers for both print and e-books and that the Beijing fair had been "very much a learning trip to broaden our market knowledge".