Devils in the details
Share - WeChat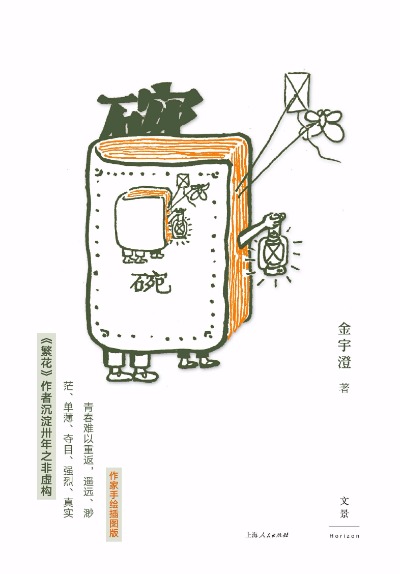 Jin Yucheng's new book brings back memories of educated youth in the countryside, Yang Yang reports.
Jin Yucheng, who won the Mao Dun Literature Award for his novel Fan Hua (Blossoms) in 2015, is known for his impressive memory, his fantastic stories and his ability to recount them in vivid detail.
"But one could say that literature serves to record useless details," Jin, 66, tells literary critic Gu Wenhao during a chat at the Shanghai Book Fair.
Nevertheless, like the gossip over the dinner table reflected in Marcel Proust's masterpiece Remembrance of Things Past, or the daily life, clothing, furniture and food of the Ming Dynasty (1368-1644) described in The Plum in the Golden Vase by an anonymous author, Jin says a function of literature is to preserve time.
"Literature is just like a cloche that keeps past things as samples of time, so that we can see people's last wishes on their deathbeds ..., or what life was like in the Ming era by reading novels such as The Plum in the Golden Vase."
In his new nonfiction book Wan (Bowl), Jin relates stories that he witnessed in his early years when he and many other educated young people from the cities had to work on farms.
Among all the stories, long or short, one is about his personal experience of sending sugar to a dying Cantonese man whose last wish was to drink sugarcane juice.
"It was winter in Northeast China, so where would we find sugarcane juice? My friend said that he had some sugar and asked me to send the sugar to that old man. I clearly remember my friend holding the reins for me as I set off on the 8 kilometer journey to the hospital in a snowstorm on horseback" Jin, who had arrived at a farm from Shanghai in 1968, says.