Trainees take acrobatics skills home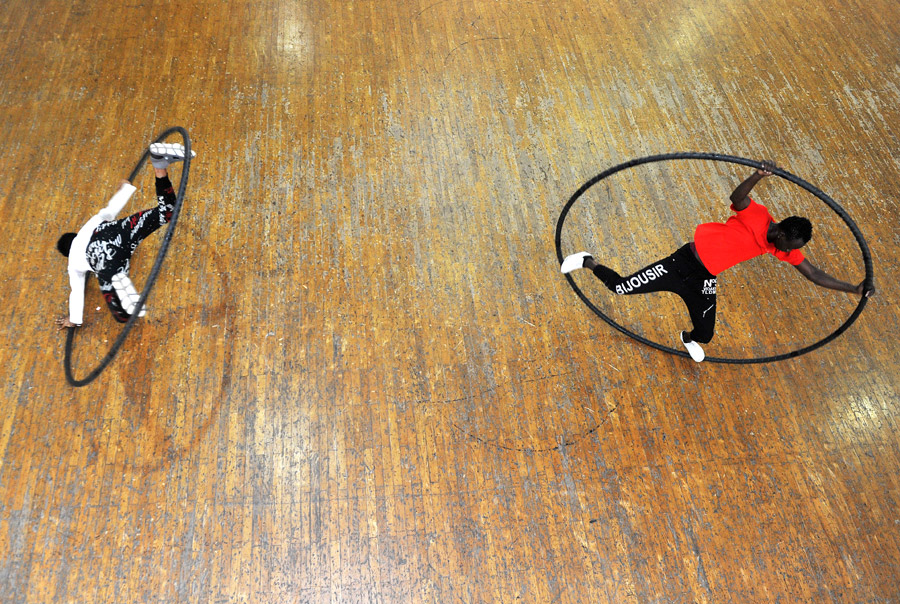 School in Wuqiao, Hebei province, has trained nearly 400 foreigners since 2002
Another batch of trainee acrobats from developing countries left China this month after studying for a year at the Hebei Wuqiao Acrobatic Art School.
Bilal Fofanah, 15, from Freetown, capital of Sierra Leone, was one of them. He said he was excited to be going home but sad to be leaving Wuqiao county, in northern China's Hebei province, which is regarded as the cradle of Chinese acrobatics.
The school has trained nearly 400 foreign students from 23 developing countries since 2002, when a cultural exchange program was launched by the Ministry of Culture and the Ministry of Commerce. However, concerns have been expressed about their career prospects after they leave.
Before Bilal arrived in Wuqiao, he was a middle school student who practiced hip-hop dancing. "It was the Chinese kung fu films I watched that attracted me here," he said, mentioning martial arts stars such as Jackie Chan.
He started to learn acrobatics as a hobby at 13 when a friend got to know an acrobat and persuaded him they should learn together.
Bilal said he thought acrobats were just as cool as martial art stars, but his parents disapproved. "They scolded me for learning useless things, complaining that I couldn't bring any fortune to the family by performing acrobatics," he said.
His parents also criticized him for not helping with the housework, because as a novice he ached all over after practicing basic skills like somersaulting and handstands.