China-made large amphibious aircraft enters new test phase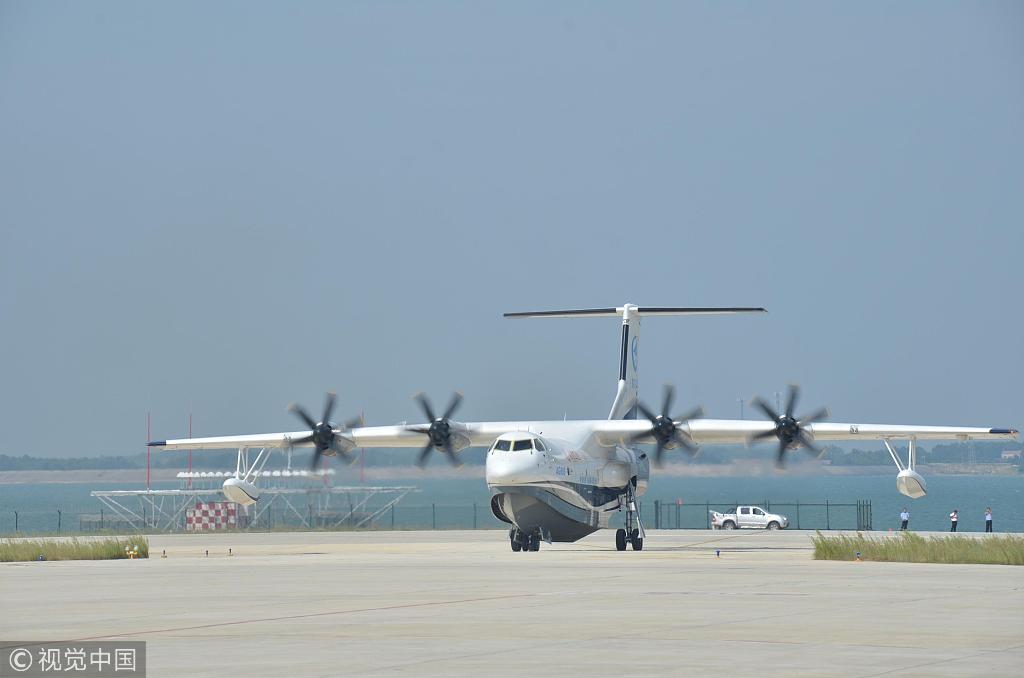 GUANGZHOU - China's independently-developed large amphibious aircraft, the AG600, has completed trial flights from a land take-off and entered a new test phase from the water.
The AG600, codenamed "Kunlong," successfully finished a trial flight from an airport in the city of Zhuhai, South China's Guangdong province, to an airport in Jingmen, a city in central China's Hubei province, on Sunday, according to China Aviation Industry General Aircraft Co Ltd.
The company said that it marked the start of a new journey for AG600 -- a test phase on the water.
The aircraft passed a series of tests since its maiden flight last December. Next, it will conduct tests and trial flights from on the water, in Jingmen.
Designed to be the world's largest amphibious aircraft, the AG600 is powered by four domestically built turboprop engines and has a range of 12 hours.
It will be mainly used for maritime rescue, fighting forest fires and marine monitoring.