China, Singapore eye closer links in tech, logistics sector
Share - WeChat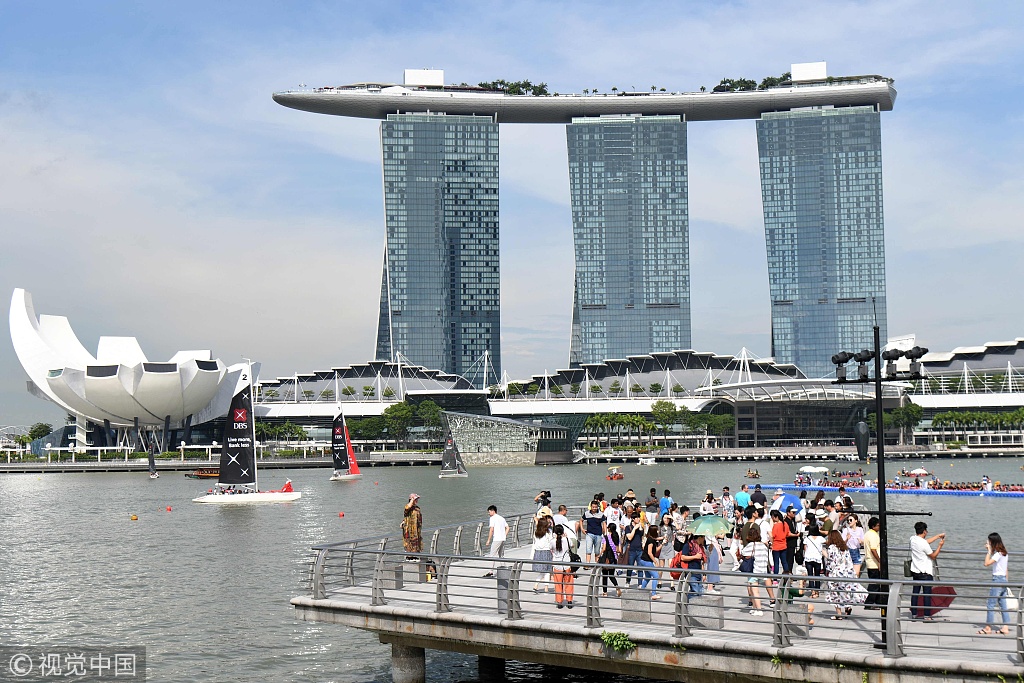 Chinese and Singaporean companies will see closer cooperation in technology, logistics, and other areas, as the two countries scramble to build strong digital economies and smart cities, said a senior Singaporean government official.
Tan Kiat How, chief executive officer of the Info-communications Media Development Authority, which leads Singapore's digital transformation efforts and regulates telecommunications and media sectors, said Chinese companies and their Singaporean counterparts are highly complementary, laying down a sound foundation for deep ties.
"China has strong internet presence with well-known players such as Baidu, Alibaba and Tencent. In comparison, Singaporean companies excel in business-to-business technologies, and have good solutions in finance, transportation and logistics," Tan said on the sidelines of the ongoing 2018 Smart China Expo, one of the largest information communication technology events the Chinese government has organized.
At the expo, which is being held in Chongqing, IMDA is leading a delegation of more than 40 Singapore tech companies to explore business opportunities.
"We welcome a good flow of Singapore-based companies coming to China, as well as Chinese companies to Singapore, for growth in Southeast Asia," Tan added.
According to him, in the era of digital economy, the mindset about competition is changing. Competition and cooperation are no longer mutually exclusive. There are many areas of common interests.
The comments came as Singapore is stepping up economic cooperation with China. In 2015, the two sides put forward the third China-Singapore inter-governmental cooperation project, namely the China-Singapore (Chongqing) Demonstration Initiative on Strategic Connectivity. It is designed to boost mutual exchanges in financial services, aviation industry, transportation and logistics, as well as information, communications and technology.
Jason Lim, CEO of veriTAG, a Singapore-based company, said: "China is very advanced in cashless payment and other related IT services, giving birth to innovative business models. That's what we can learn from."
The company, known for its dual quick responsive tagging and cloud authentication technologies, is preparing to bring China's unmanned stores experience to Singapore. It is also working hard to help more Singaporean companies sell food to China.
Memorandums of Understanding were signed by veri-TAG, its Singaporean peer Rizon, and China-based tech company iSoftStone to provide products and services using blockchain, cloud and smart logistics technology.
Jarryl Hong, founder of Fresh Turf, a Singapore-based company developing an open-source registry for parcels and consumer products on blockchain technologies, said he is eager to work with Chinese companies to solve the last-mile delivery problem.
"China is a huge e-commerce market, with millions of parcels delivered every year. Our technologies can help express companies better distribute parcels when consumers are not at home," Hong said.
At the same event, Singapore-based app developer Fooyo and Chongqing Tourism Investment Group also launched the "Ai Chongqing" tourist exploration App. The mobile app provides smart tourism solutions for the Chongqing tourism market.