Hong Kong receives another donation of Wu Guanzhong's paintings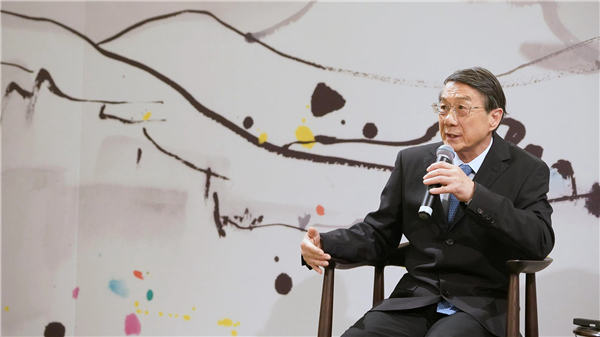 The Hong Kong Museum of Art announced on Wednesday that the family of the master of Chinese painting Wu Guanzhong has made another round of donations of Wu's invaluable works to the museum for its permanent collection.
The donated works include the painting A Household at the Foot of Mountain, which was created when Wu was sent to the countryside to do hard labor in the 1970s and was painted on cardboard placed on top of a dung basket, as well as sketches for several masterpieces such as A Riverside Village of Ningbo, The Original Draft of Chinese Cypresses and A River Alley of Suzhou.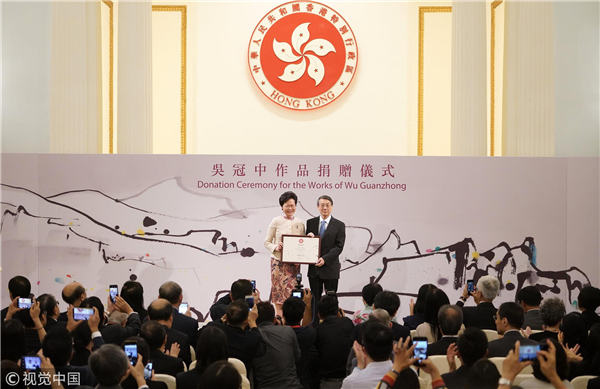 In addition to paintings and sketches, the donation also includes items that chronicle Wu's journey of artistic pursuit, including his work seals, documents he used and a certificate received in France as well as a ribboned gilt medallion awarded by the French government.
According to the museum, it has now become the biggest and most diverse collection of works by Wu in the world, making up a huge collection of over 450 items, comprising oil paintings, ink paintings, sketches, watercolours, gouache paintings, acrylic paintings and a porcelain painting made by the great artist over more than half a century.
A permanent Wu Guanzhong Art Gallery will be set up to showcase Wu's donated works and related collection when the museum, which is currently under renovation, reopens in the second half of 2019, Szeto Yuen-kit, curator of the museum, said Wednesday at the donation ceremony held in Hong Kong.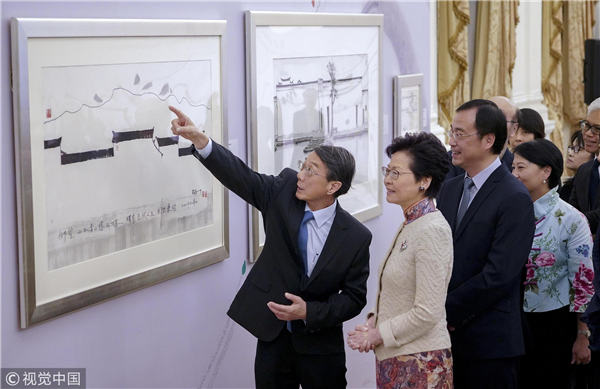 Wu, born in 1919, was a native of Yixing, Jiangsu province, East China. In 1947, Wu went to France to study Western painting, and returned to China in 1950.
Wu passed away at the age of 91 on June 25, 2010, a few hours after his son donated five paintings on his behalf to the Hong Kong Museum of Art.
Wu integrated the Chinese ink and wash with Western painting methods. The works of the internationally acclaimed painter are in high demand on the art market.