Book fair features celebrated authors, highlights China's outreach to world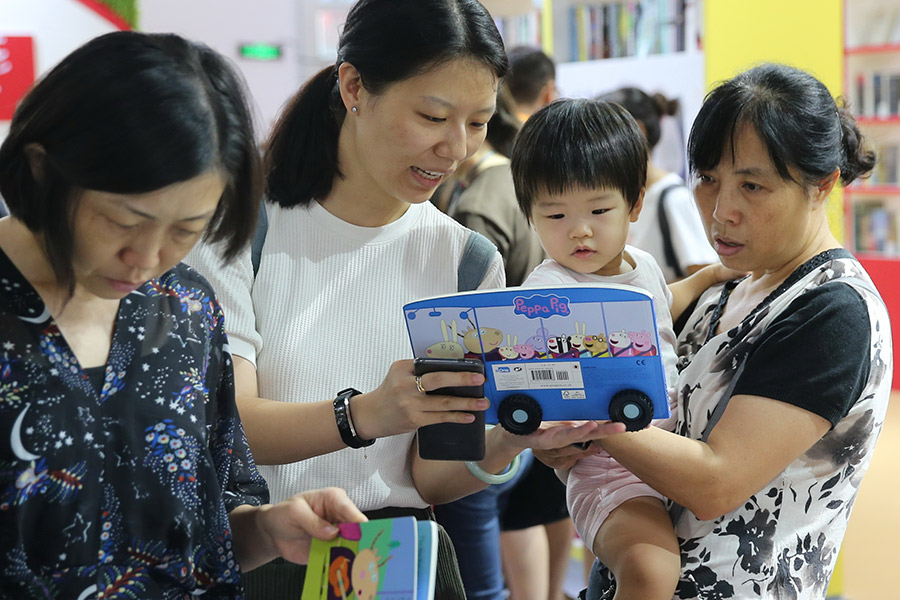 Celebrated Chinese writers Liu Cixin and Yu Hua made presentations on Wednesday, the opening day of the 25th Beijing International Book Fair and the 16th Beijing International Book Festival. Their appearance created a buzz among fairgoers.
Yu Hua, author of To Live, met about 30 Sinologists, including some of his translators.
"The translations are not inferior to the original literary text to me; they are parallel," Yu said. "My connections with Sinologists, as well as foreign publishers, helped my works to be accepted in foreign markets."
And Three Body trilogy author Liu said he counts himself among the old-school writers of science fiction-those who have been more into scientific theories and discoveries-rather than what he observes as a trend in his genre telling stories about racial and gender discrimination.
The writers' presentations were among 1,000 or more during the fair, which runs until Sunday.
Hailed as the world's second-largest international book meeting, the fair attracted 2,500 publishing organizations from 93 countries and regions. A total of 300,000 titles will be displayed in the sea of books.
To address hot trends in the global publishing business, the fair put emphasis on children's publishing, integration with high-tech companies, elements from local culture and a better reading experience. It also serves as the key event dealing with copyright and highlighting international publishing exchanges.
"Chinese publishers have connections with publishers from 190 countries and regions. The international cooperation deepens exchanges and understanding, and boosts the harmonious development of diverse civilizations," said Liang Yanshun, deputy head of the Publicity Department of the Central Committee of the Communist Party of China.
Zhao Haiyun, an official in the section that deals with publishing cooperation, said Chinese publishers have stepped up their exploration of international markets, and are keen to attract more readers abroad-"but more efforts need to be made in terms of building an intact mechanism to produce, plan, sell and promote", he said.
The State Administration of Press and Publication, formerly the State Administration of Press, Publication, Radio, Film and Television, said in its latest report that China sold 13,816 copyrights to overseas buyers in 2017, up 24.1 percent year-on-year.
China has a publishing market that reaped a total income of 1.8 trillion yuan ($264 billion) in 2017, an increase of 4.5 percent from 2016. Digital publishing gained 707 billion yuan in 2017, up 23.6 percent from the previous year.
The Kingdom of Morocco was featured as the guest of honor of the fair.
Moroccan writer Fathallah Oualalou, once the mayor of its capital city, brought his book China and Us to the fair. He has been to China nine times.
"In the past, we thought China was so far away. Now the Belt and Road Initiative brings us closer, and we see more opportunities in cultural, educational and scientific cooperation," Oualalou said.