Prosperity at Spanish ports rises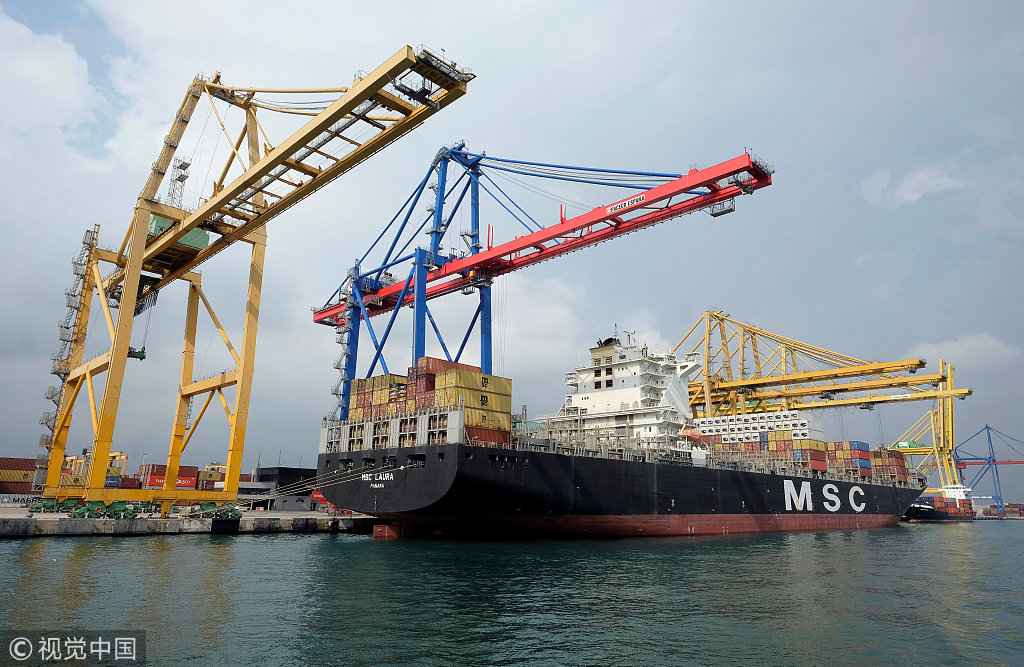 In 2017, logistics giant COSCO took over 51% of Noatum Port Holdings
Chinese logistics giant COSCO Shipping, which acquired 51 percent of Spain's Noatum Port Holdings in a reported $228 million deal in November, is helping Spanish shipping grow with advanced know-how thanks to the vision of the Belt and Road Initiative.
Noatum operates maritime port terminals to handle containers in Valencia, on the eastern, Mediterranean coast, and in Bilbao, on the Atlantic Ocean in northern Spain. There also are railway terminals in Zaragoza, between Valencia and Bilbao, and in the capital, Madrid. The headquarters of Noatum, founded in 2001, is in Valencia.
From January to July, the company handled 2.08 million TEUs (a standard, 20-foot equivalent unit), an annual increase of 13.2 percent. In May, the containers handled set a monthly record of 325,969 TEUs, which also was an increase of 12.88 percent over the previous May.
"China has accumulated abundant management experience to run container terminals. Seven out of the top 10 container terminals (in annual volume) are in China. We are confident in managing the port," said Sun Kai, CEO of Noatum Ports.
He attributed the increase to advanced management and a change in culture at the company.
In accordance with the management philosophy used to run modern ports, Sun introduced a flat organizational structure to reduce layers of middle management, improving efficiency.
"COSCO Shipping's philosophy is cost-effectiveness. ... Noatum Ports is following it," he said.