Tech firms lead stocks rebound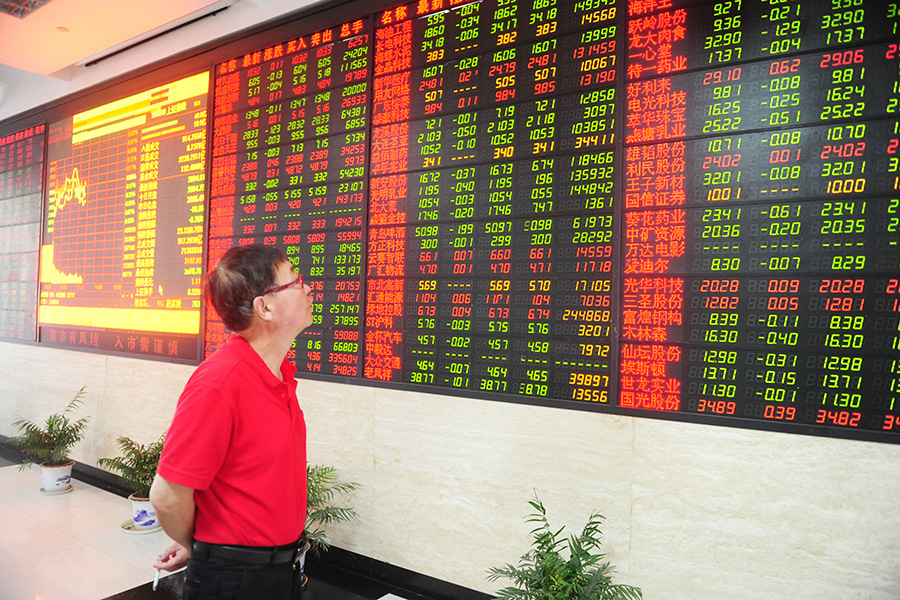 Communications, domestic software companies lift mainland bourses
Chinese mainland stocks rebounded on Monday, with communication and software shares leading the rise, and analysts identified structural investment opportunities for the short and mid term.
The benchmark Shanghai Composite Index climbed by 1.11 percent to end at 2698.47 points. The smaller Shenzhen Component Index closed 0.68 percent higher at 8414.15 points. The ChiNext Index, which tracks China's growth enterprises board, advanced 0.10 percent to 1435.69 points.
Indexes of communication equipment and domestically-made software gained 3.62 percent and 3.14 percent, respectively.
The Shanghai Stock Exchange 50, dubbed China's "Nifty Fifty" index, jumped 1.47 percent, lifted by financial stocks, including securities, banking and insurance heavyweights.
An index tracking the pork production industry slid by 1.17 percent, in response to the regional spread among hogs of highly contagious African swine fever. The Ministry of Agriculture and Rural Affairs said on Sunday 88 hogs have died from the disease in the eastern city of Lianyungang, Jiangsu province, the third outbreak this month.
Dong Dengxin, director of the Finance and Securities Institute at the Wuhan University of Science and Technology, said Monday's rise was a technical rally after declines, independent of economic fundamentals.
During the last trading week, the Shanghai Composite Index dropped 4.52 percent to 2668.97 points, a new low this year.
"Market sentiment is likely to remain relatively prudent in the short to mid term," said Dong.
"The short and mid-term outlooks of the A-share market will partly hinge on the result of trade talks between China and the United States," said Li Shuguang, a law professor with China University of Political Science and Law.
The two countries will resume trade talks at a vice-ministerial level later this month, the Ministry of Commerce said on Thursday.
Although the market's short-term outlook is uncertain, analysts identified structural investment opportunities.
"Consumer stocks, especially those representing consumption upgrades, now face clear long-term investment opportunities," said Qiu Jie, investment director at a Shenzhen-based fund manager First Seafront Fund.
Technology stocks could continue their strong performance because they relate to the new economy and currently have relatively small scales of stocks in circulation, which have attracted investors, according to market insiders.
On Monday, a net total of 4.01 billion yuan ($584.9 million) flowed into the A-share market through the Shanghai-Hong Kong stock connect program, the second-highest amount this year.
Zhou Lanxu contributed to the story.