London car attack suspect appears in court accused of attempted murder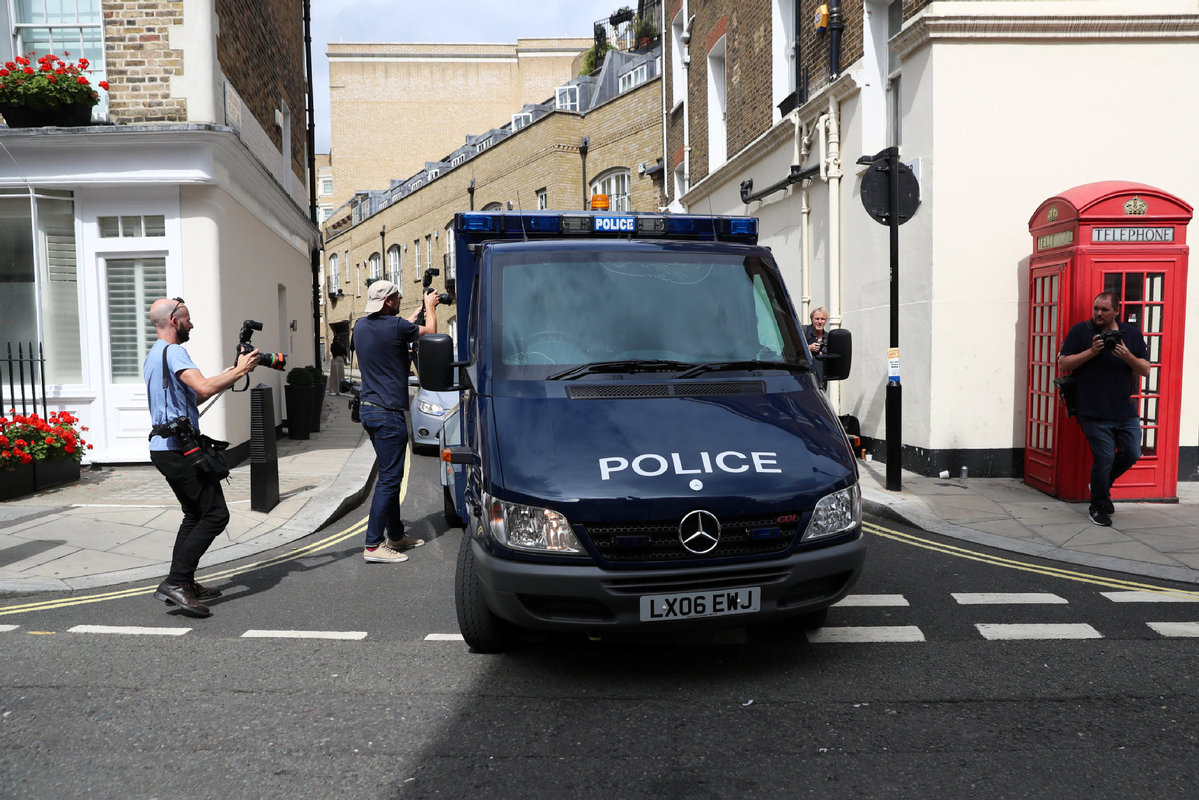 LONDON - A terror suspect charged with two counts of attempted murder on Monday appeared in court in central London.
The television footage showed that a blue prison van drove the suspect to Westminster Magistrates' Court in central London on Monday morning, media photographers and video cameramen can only shoot into the van from a small window.
Salih Khater, 29, was accused of attempting to murder members of the public and police officers outside the British Houses of Parliament.
He allegedly drove a car into cyclists and pedestrians in morning rush hour last Tuesday before swerving toward police officers and crashing into a security barrier.
He was remanded in custody and will next appear in court on Aug 31.
Khater, a British citizen who was born in Sudan, was arrested by British armed police outside the parliament last Tuesday.
Three people were treated for non-life threatening injuries after the crash.
Police said prosecutors will be treating his case as terrorism. Khater spoke only to confirm his name, date of birth, address and that he was British during a hearing lasting under six minutes, reports said.
The British parliament is not far from the Westminster Bridge, where a terrorist attack took place in March 2017 when Khalid Masood ploughed a car into crowds on Westminster Bridge, killing four people.
Masood abandoned his car then stabbed and killed unarmed PC Keith Palmer before he was shot by armed police in a courtyard outside Parliament.