Czech: Prague mayor appears at restaurant opening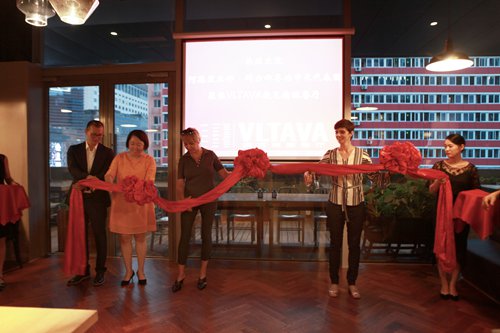 The Czech Embassy in Beijing marked the opening of the Czech restaurant Vltava Czech Brewery Restaurant in the Sanlitun area on August 10, during which the mayor of Prague Adriana Krnacova, who was on her visit to China, attended the opening ceremony with the Deputy Head of Mission of the Czech Embassy in Beijing Klara Jourova and restaurant owner Wang Xin.
The restaurant serves typical Czech beer and cuisine.
"This is part of the Czech Day event in which we promote Czech in many aspects in cities across China," Jourova said.
Krnacova congratulated the owner on the opening of the restaurant and mentioned that this year is a special year since it is the 100th anniversary of Czechoslovakia.