Banks deny rate cuts; home loans in focus
Share - WeChat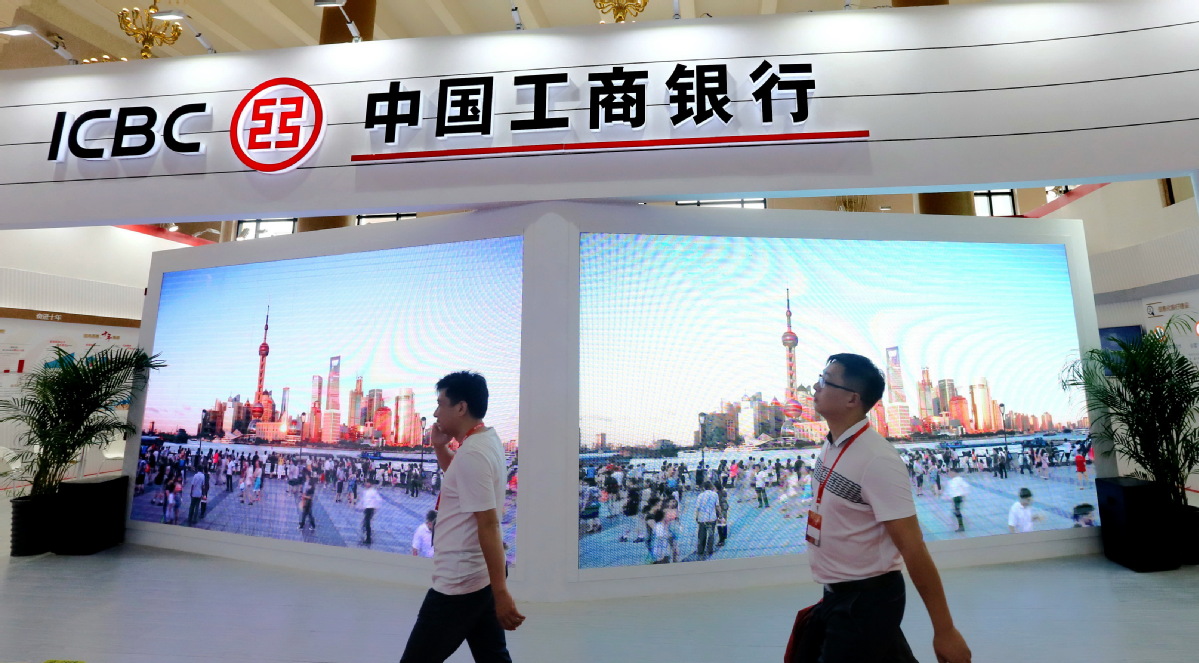 Two commercial banks in Shanghai refuted media reports they will offer lower mortgage rates for first-home buyers, suggesting the current strict home-market policies will continue for a while.
On Aug 9, media reports emerged that Industrial and Commercial Bank of China and Agricultural Bank of China in Shanghai will lower mortgage interest rate for first-home buyers from 95 percent of the benchmark interest rate (which is currently 4.9 percent) to 90 percent.
But the next day, the Shanghai branches of both banks denied any such move.
According to a report in Beijing News, an official with the home loans division of an ICBC branch in Shanghai said their department did receive a notice on the morning of Aug 10 to offer a 10 percent discount on first-home mortgage rates. But later, the notice was withdrawn without any reasons being given.
Other branches of both ICBC and ABC said they had not received any such notice in the first place. A sales manager with the home loans division of an ABC branch suggested the matter appears to have been a discussion, not a decision.
"The bank will strictly carry out a diversified mortgage policy in accordance with homebuyers' situation, but there is no adjustment of existing personal home loan measures," a person in charge of ICBC Shanghai was quoted as saying by Xinhua News Agency on Aug 11.
ABC Shanghai also noted that no changes were made to personal loan rates.
The contradiction between media reports and bank statements showed the existing home loan policies require coordination in accordance with central government's guideline for eliminating speculation. Other key factors are banks' home loan targets, and stable market demand, which could sustain a policy favorable to home-buying, said Yan Yuejin, research director at the E-House China R&D Institute.
"If the adjustment was called off after its announcement, it could be out of consideration that it may cause home prices to spiral out of control," said Yan.
Currently, Shanghai offers the lowest home loan interest rate for first-home buyers in China. In comparison, homebuyers in most cities usually pay 1.1 times the benchmark interest rate, and that figure could rise to as high as 1.3 times in some third- and fourth-tier cities, according to Zhang Dawei, chief analyst at Centaline Property Agency Ltd.
Despite the lowest mortgage rates, people in Shanghai appear to have less enthusiasm for buying homes. New personal home loans availed in Shanghai totaled only 27.5 billion yuan ($4 billion) in the first half of this year, down by 77 percent year-on-year, or 91.4 billion yuan, according to data released by the Shanghai head office of the People's Bank of China.
Yan suggested commercial banks may consider adjusting their mortgage policies in favor of people who have been working and living in Shanghai for long but own no property yet or had never applied for home loans.
There is no correlation between property tightening policies and first-home buyer loan rates, as the tightening policy was targeted at speculative investments and irrational demand, while first-home buyers buy properties to live in them, Zhang wrote in a note.
However, many banks are taking advantage of policy tightening to raise mortgage rates to keep demand rigid, which is against the initial goal of these policies, Zhang said.
Nationwide, the average interest rate for first-home mortgage applicants has been increasing for 19 consecutive months now. In July, average mortgage rates for first-home buyers rose to 1.157 times the benchmark, up 0.53 percent month-on-month, and up 13.63 percent year-on-year, according to data from services search platform Rong360.