China's Red Cross donates mobile clinics, ambulances to Syria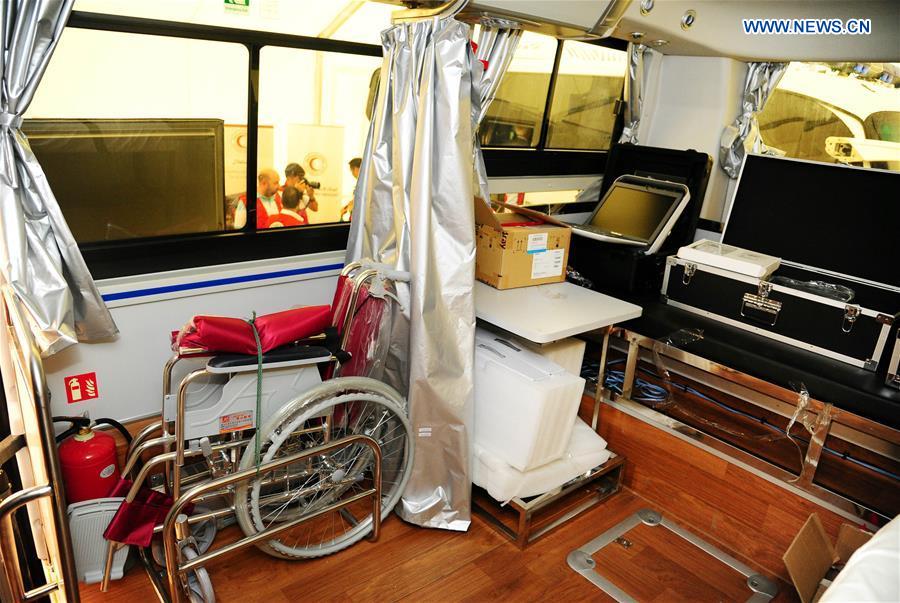 Sun Shuopeng, the executive vice president and secretary general of Chinese Red Cross Foundation, said that the RCSC is carrying out comprehensive humanitarian aid projects in Syria, which include donating mobile medical units and establishing prosthetic rehabilitation centers for Syrian children.
On Wednesday, the Chinese delegation inaugurated a children prothetic rehabilitation center funded by the RCSC in Damascus.
"All funds of the prosthetic rehabilitation project were raised online by the Chinese public. We launched an online fundraising project called One Dollar for Syrian Children," Sun told Xinhua, adding that the project raised $100,000 in a short time.
Following the delivery ceremony, Chinese engineers and technicians also trained the Syrians to operate the equipment and do the maintenance work.