Officials punished for vaccine scandal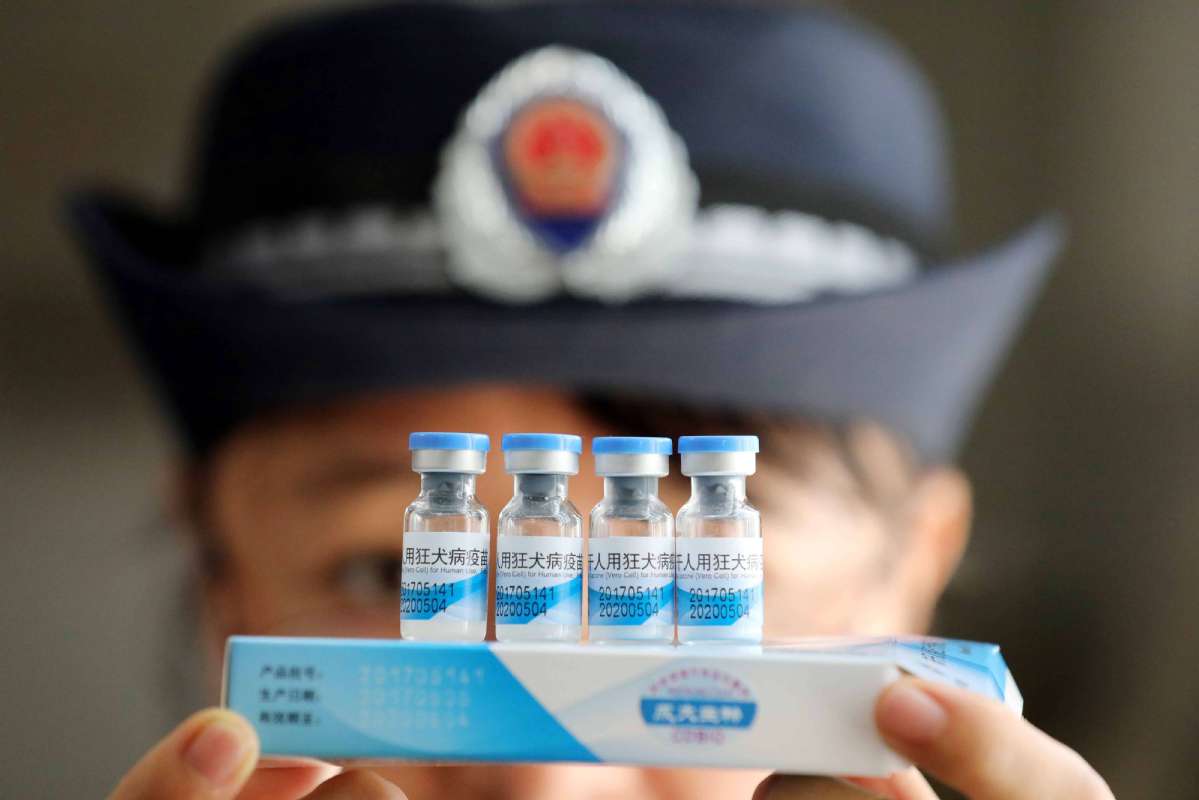 Xi urges thorough probe at Standing Committee meeting
More than 40 government officials, including seven at the provincial level, have been held accountable for a substandard vaccines scandal at Changchun Changsheng Biotech Co, the Standing Committee of the Political Bureau of the Central Committee of the Communist Party of China decided at a meeting on Thursday.
The meeting, presided over by Xi Jinping, general secretary of the CPC Central Committee, also called for improving the long-term oversight mechanism for vaccine production while firmly upholding the bottom line of public safety and safeguarding people's health.
Xi attached great importance to the substandard vaccines case, requiring thorough investigations and giving severe punishment for those who are held accountable in line with the laws, according to a statement released after the meeting.
The investigation team sent by the State Council has clarified the case as well as the relevant government officials' performance in fulfilling their duty in the scandal, the statement said.
The producer of the substandard vaccines has been found to improperly seek profits in violation of the laws, to disregard the national standards for medicine and the regulations for quality control in medicine production, and to falsify testing records for vaccine production, the statement said.
Local government and supervision departments have also been found to have neglected their duties, with some officials failing to properly conduct oversight of the vaccine production, the statement said.
The meeting stressed that vaccines concern people's health as well as public safety and state security. The substandard vaccines case has brought about seriously bad effects on society, and severe punishment must be given to those responsible.
Jin Yuhui, vice-governor of Jilin province, and five senior officials were removed or required to resign from their posts to take the blame, according to the statement.
Wu Zhen, former deputy head of the former State Food and Drug Administration, is under investigation on suspicion of serious violations of Party disciplinary rules and laws by the Communist Party of China Central Commission for Discipline Inspection and the National Supervisory Commission, the CCDI announced on Thursday evening.
On the same day, the State Council also held a regular executive meeting on the substandard vaccines issue, requiring all the illegal income of Changchun Changsheng Bio-tech Co from substandard vaccine production to be seized in accordance with the laws and the highest fines to be levied on the company.
Health authorities will revaccinate more children who received substandard DPT vaccines, according to the National Health Commission.
Contact the writers at caodesheng@chinadaily.com.cn