Chinese acts sell-out crowds at Edinburgh Fringe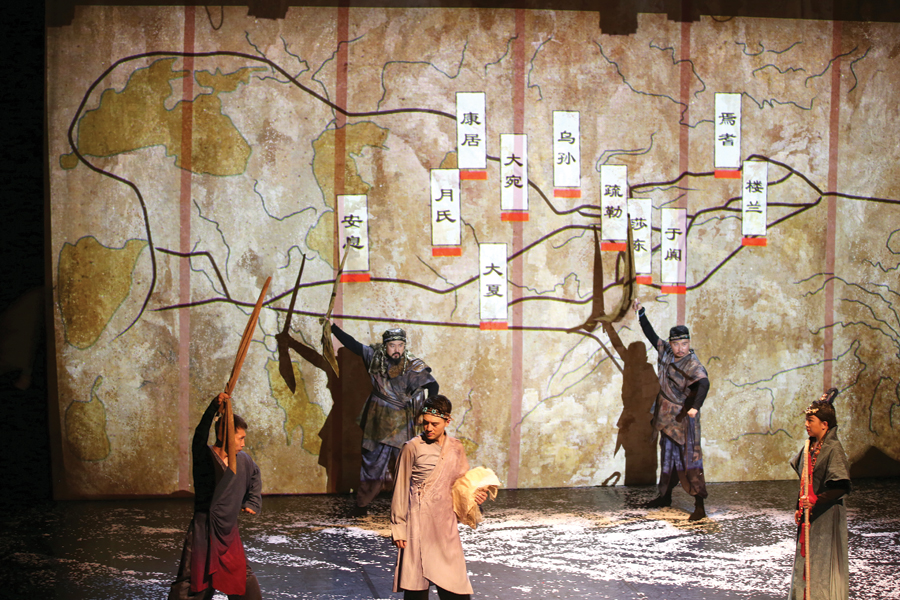 Chinese performers are putting on a show in theaters, marquees, bars and bunkers across the Scottish capital this month as the world's biggest annual arts festival, the Edinburgh Fringe, approaches its fourth and final week.
An estimated 2.5 million tickets are expected to be sold by the end of August at this year's Fringe, which features more than 50,000 performers in more than 3,300 shows.
Now in its 71st year, the Fringe serves as a proving ground for comics, a finishing school for drama graduates, and a place where street performers are guaranteed an audience.
And since organizers established the China Focus program last year, the festival has become a platform from which Chinese artists can share their talent with an international audience.
Five productions from China feature at this year's festival as part of the program, which is supported by China's Ministry of Culture and Tourism and the China Shanghai International Arts Festival. Several Chinese acts have also travelled to Edinburgh independently.
"The China Focus program helps British people learn about China's traditional and contemporary cultures, and the diversity of Chinese art forms," said Zhao Miao, a choreographer at the National Theater of China who has brought his new play A Life on the Silk Road to Edinburgh this year.
The wordless physical theater production, which runs until Aug 24 at Zoo Southside, plots the epic journey of 2nd Century imperial envoy Zhang Qian from East to West along the ancient Silk Road.
Zhao said he traveled to several important outposts along the route of the old Silk Road while researching the piece.
"I discovered so much along the way and we hope that this story will enable the audience to learn about the history of Silk Road," said Zhao.
Supported by beautiful visuals across a large projector screen, the play combines Chinese mythology with contemporary physical theater.
"The choreography, the quality of the dancing and movement, the mimicry of horses in motion, the entire production is just gorgeous," said theater goer Penny Wilson.
Several attendees suggested that the audience be provided with a brief synopsis as the plot grew hard to follow.
Children's show A Chinese Bestiary runs at The Prince Phillip Building until Sunday. The production sees young performers from the Creative Me Children's Theater incorporate Chinese traditional instruments and shadow puppetry into an interpretation of Shan Hai Jing, a classical legend that features mythical beasts.
The Shanghai Huaiju Opera Troupe is running a production titled The Creation Myths of China at Zoo Southside until Aug 26. Along with the distinctive high-pitched melody of Chinese traditional opera, the show includes colorful choreography where dancers expertly brandish swords and crimson ribbons.
Earlier in the month the Chinese Traditional Theatre Society at Goldsmiths University in London put on a physical theater production titled Painted Skin Return, and celebrated Chinese choreographer Hou Ying showcased Tutu, a compilation of different dance style from Europe and China.
Perhaps the most high-profile Chinese act at this year's Fringe is comedian Ken Cheng, who performs a touching and clever stand-up hour titled Best Dad Ever at the Bedlam Theater until Aug 26.
Cheng won an award for best joke at the Fringe last year, and the British-born Chinese comic may be on the precipice of stardom in the United Kingdom, with a television series on channel E4 and a show on BBC Radio 4 due out later in the year.
"Coming to Edinburgh has led to a lot of exposure," Cheng said. "I've never done TV, but because they saw my show and my material they thought they could take a punt on me."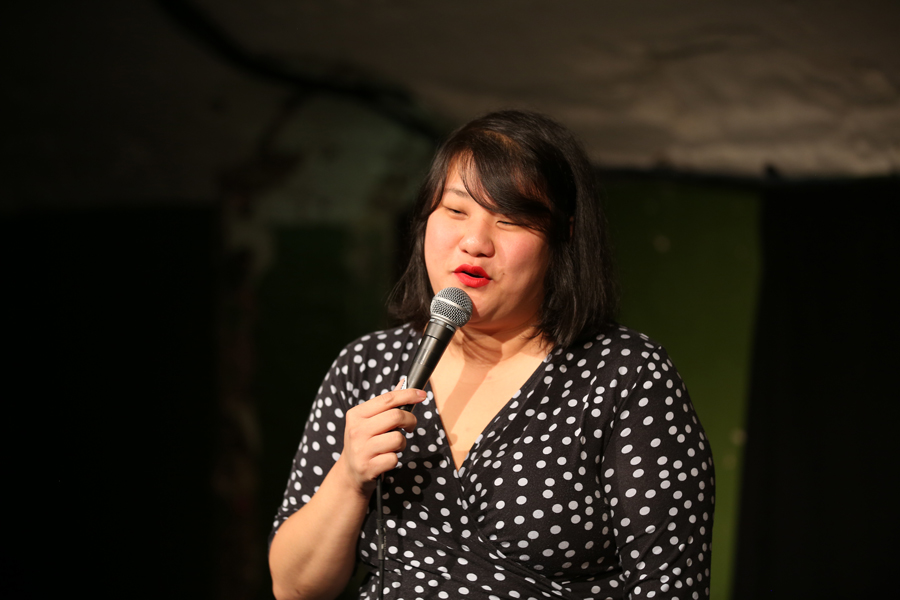 Swedish-born Chinese comedian Evelyn Mok has bought a solo standup act to Edinburgh for the second time - Bubble Butt runs at the Pleasance Courtyard until Aug 26. When addressing her race, weight and sex life Mok is both sharp and shocking, however she meanders a little clumsily through her commentary on the #MeToo movement.
"Edinburgh is one of the best places you can be to develop as a comedian," said Mok. "It's helped me a lot, because I've dealt with a lot of second-generation immigrant guilt. My parents worked so hard to give me the life I have, so to choose an unstable career worried them."
Both Cheng and Mok will perform together along with two other British comedians of Asian heritage - Phil Wang and Nigel Ng - at the British Chinese Comedy Night in London on Sept 28.