China 'opening gates' to importers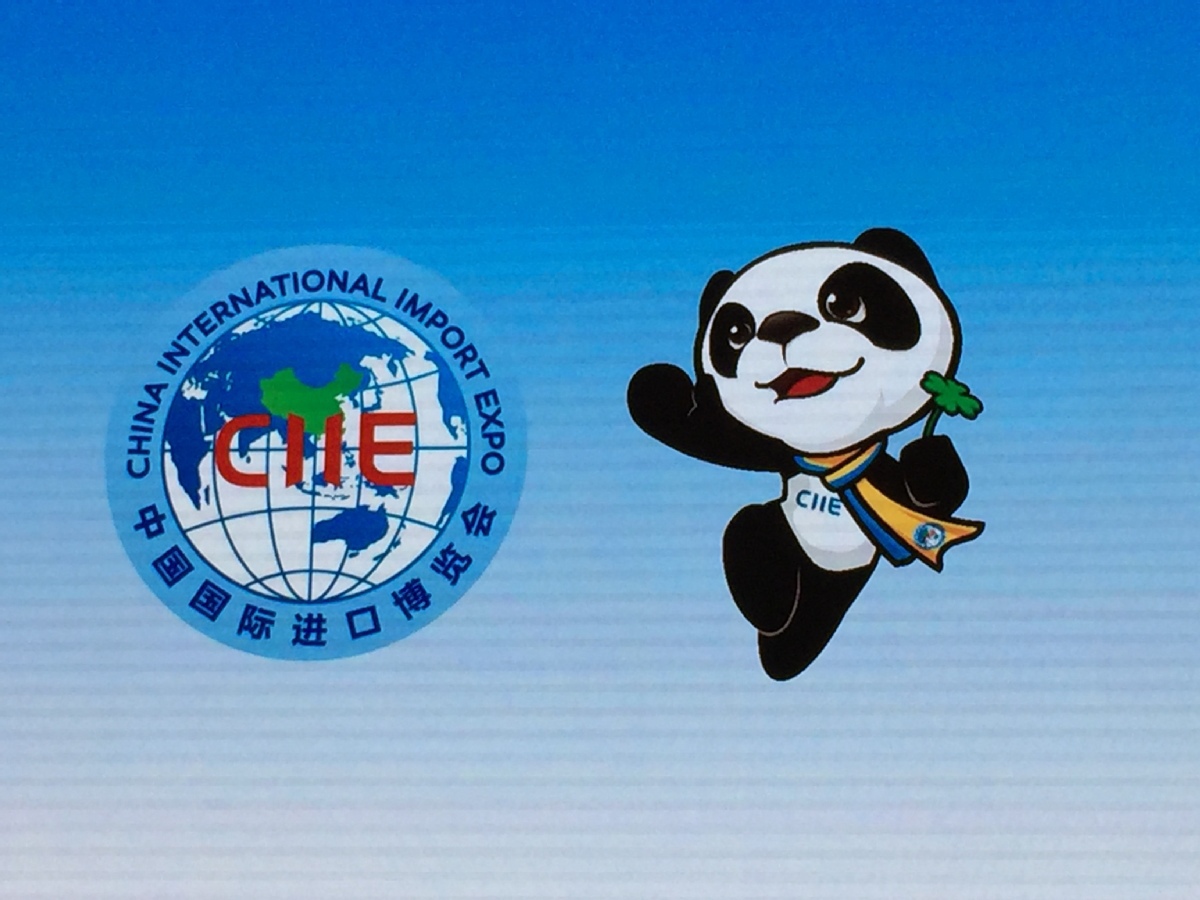 When China does something, it does not do it on a large scale — it does it massively. The China International Import Expo, scheduled to be held in Shanghai from Nov 5 to 10, is a good example.
The expo, which was first announced by President Xi Jinping at the Belt and Road Forum for International Cooperation in Beijing in May 2017, will cover 240,000 square meters at the National Exhibition and Convention Center, reportedly the world's largest single block building and exhibition complex. More than 2,800 enterprises from 130 countries and regions have already confirmed their participation. Nearly half of all Fortune 500 companies are expected to attend.
This will be world's first expo exclusively focused on imports.
In 2017, China's exports rose 10.8 percent year-on-year to reach 15.33 trillion yuan, while imports increased 18.7 percent to 12.46 trillion yuan. The government projects imports will surge to $24 trillion in the next 15 years. This huge potential is one reason authorities are holding the expo.
Until recently, the focus of the country was producing goods for the export sector. But now, priorities have changed. To say China has a massive domestic market is stating the obvious. As per investment bank UBS' report, the nation's per-capita disposable income grew 6.6 percent in the first half of this year, while total consumption contributed 78.5 percent to GDP.
But this is just a start. As the country opens up more, opportunities are endless.
Not long ago something as simple as a Hershey's chocolate bar or a packet of Marlboro cigarettes were considered a luxury and were only available in selected outlets such as the "friendship stores" which catered exclusively to foreigners. The stores, which existed until the early 1990s, were thinly stocked, overpriced and accepted only foreign exchange certificates.
That was then. In today's China, consumers — both foreigners and Chinese — have access to just about everything grown or manufactured in the world. From Canadian salmon to New Zealand butter, the shelves in every supermarket are full of goods that arrive from all parts of the globe.
Last year, the country imported foodstuffs worth $58.28 billion, a 25 percent jump over 2016. The major sources were the European Union, United States, New Zealand and Indonesia. And it's not the usual bread and butter that Chinese customers want. Now they are seeking everything from exotic fruit to expensive wine. To help importers, the government at the 2018 Boao Forum for Asia conference announced a series of measures, including tariff reductions.
Moreover, with the rise in e-commerce, buying anything from anywhere has become easier than ever.
According to a McKinsey report, China will have the most affluent households in the world by 2021. Chinese consumers already account for a third of the global luxury market.
As income rises and living standards improve, more Chinese are becoming discerning. They are no longer satisfied with just labels. Whether it's a luxury hotel or a luxury handbag, they want the best money can offer. And it's the youth who are driving the boom in this sector. They are financially well-off, have the support of their parents and do not believe in being thrifty. Just like their peers in developed countries, they are more interested in spending than saving.
Another sector that has huge potential is healthcare. It is projected 35 percent of the total population will be aged 60 and above by 2050. While spending on seniors' health was 7.3 percent of GDP in 2015, it is expected to surge to 26.24 percent by 2050. As per a report by the Ministry of Civil Affairs, there was a three-fold increase in nursing homes from 2012 to 2017. It said there were more than 144,600 nursing institutions as of September 2017, while the ratio of beds increased from less than 30 percent in 2015 to 46.4 percent by July 2017.
In the drive toward a consumption-driven economy, the government has opened more doors to foreign auto makers. The China Automobile Dealers Association reported there was a 16.8 percent jump year-on-year in imported cars in 2017. With the market maturing, it is unlikely the industry will see the double-digit growth it recorded from 2002 to 2016, but the sheer size of the sector — the world's biggest, with 3 percent year-on-year growth over 2016 — means the pie is big enough for all players.
Unlike other countries, it's new energy vehicles that are driving the sector in the country. According to figures released by the China Association of Automobile Manufacturers, 777,000 new energy vehicles were sold in 2017, up 53.3 percent year-on-year. A government plan envisions new energy vehicle output and sales will reach 2 million per year by 2020, and total auto output will hit 30 million by 2020. To push forward the growth of new energy vehicles, China has launched a series of steps, such as tax breaks and discounts.
At a time when US President Donald Trump is pushing countries into protectionism, the China International Import Expo could not have come at a better time. By opening its market further to importers, China is sending a clear message to the world it continues to believe in multilateralism, fair trade and addressing global trade imbalance. Its gates to importers are open.
The writer is a journalist with more than 18 years experience in media.