Keep to expand physical presence
Share - WeChat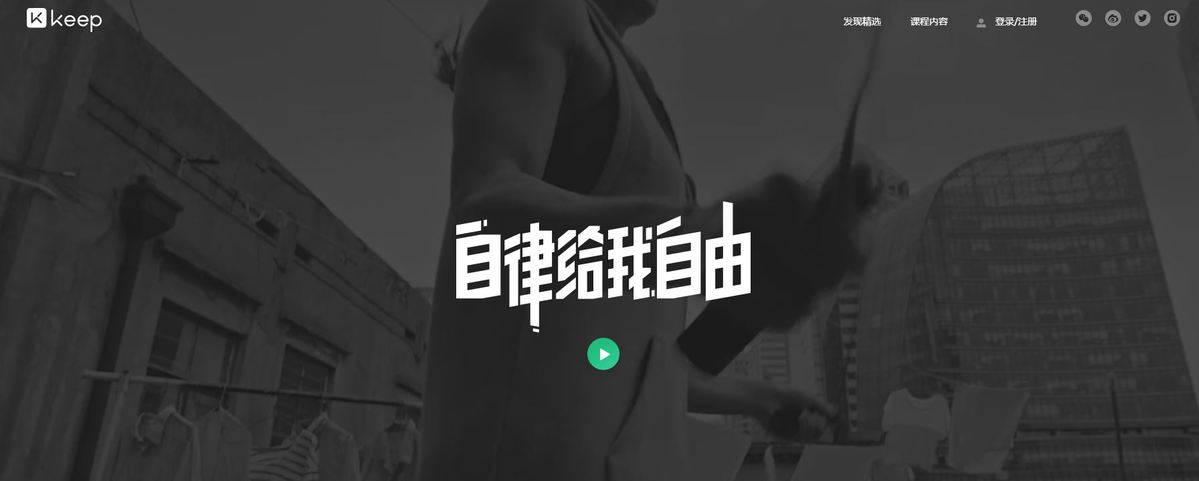 Chinese sports technology company Keep will open more brick-and-mortar fitness rooms as part of its broader effort to cash in on consumers' growing enthusiasm for sports, its CEO Wang Ning said.
The comments came after the three-year-old startup raised $1.27 billion from cash-rich investors including Goldman Sachs and Tencent Holdings Ltd.
"Offline fitness rooms, called Keepland, are where our online users can meet each other and get help from coaches to improve their exercises," Wang said. "We will open about 10 such rooms in Beijing by the end of this year. In the future, we hope each city will have such a place."
Started as an app offering workout tutorials, Keep is working hard to branch into new services, in the hope of building an ecosystem that centers on quality sports content. "User-generated fitness content is one of our biggest advantages," Wang said. So far, Keep has around 150 million registered users.
Keep opened its first offline Keepland in Beijing to turn some of its online users into offline communities, which can help cultivate user loyalty and fuel their enthusiasm.
"We have also unveiled a smart treadmill that comes with a tailor-made operating system which can better track users' exercise data and help optimize their training programs," Wang said.
Priced at 1,999 yuan ($290), the treadmill is designed as an item of hardware that can link consumers with other smart wearables at home. Its sales have exceeded 10,000 since its launch in March.
The Beijing-based company is also preparing to launch a virtual coaching service, by leveraging artificial intelligence technology. By combining all the exercise data from online users, as well as smart health and fitness facilities, the company said it hopes virtual coaching services can help more consumers access personalized coaching services at a relatively low cost.
Such ambitions were unveiled after the company finished its series D financing, led by Goldman Sachs. Other investors include internet heavyweight Tencent, GGV Capital and Morningside.
Zhang Kaixun, managing director of Goldman Sachs, said: "Amid the current wave of consumption upgrading, sport has a huge potential market. By better integrating online and offline services, Keep can influence the lifestyle of young people."
The company is also exploring overseas markets, with its international versions now supporting more than 10 languages including English, German, Japanese and Spanish.
To better build its brand, Keep also held offline activities in Beijing earlier this month to celebrate the 10th anniversary of the 2008 Beijing Summer Olympics and to encourage more young people to keep fit. During the past years, China has witnessed stunning growth in the sports industry linked to digital and online merchandise.
A report released last year by iResearch showed the total Chinese active users of online sports and fitness products had exceeded 350 million.
Chinese internet heavyweights such as Alibaba Group Holding Ltd, Tencent and Xiaomi Corp have also expanded their presence in the sector through acquisitions or partnerships.
Backed by government policies, high-tech equipment and products are being rolled out to help people stay healthy. Custom-made fitness programs are also in vogue.
"With the rapid development of new technologies, including big data and the internet of things, smart sports will enable a more personalized and smarter exercising experience," said Chen Gang, director of the Jiangsu provincial sport bureau.
Cheng Yu contributed to the story.