Caspian Sea countries sign landmark deal, diffuse tension
Share - WeChat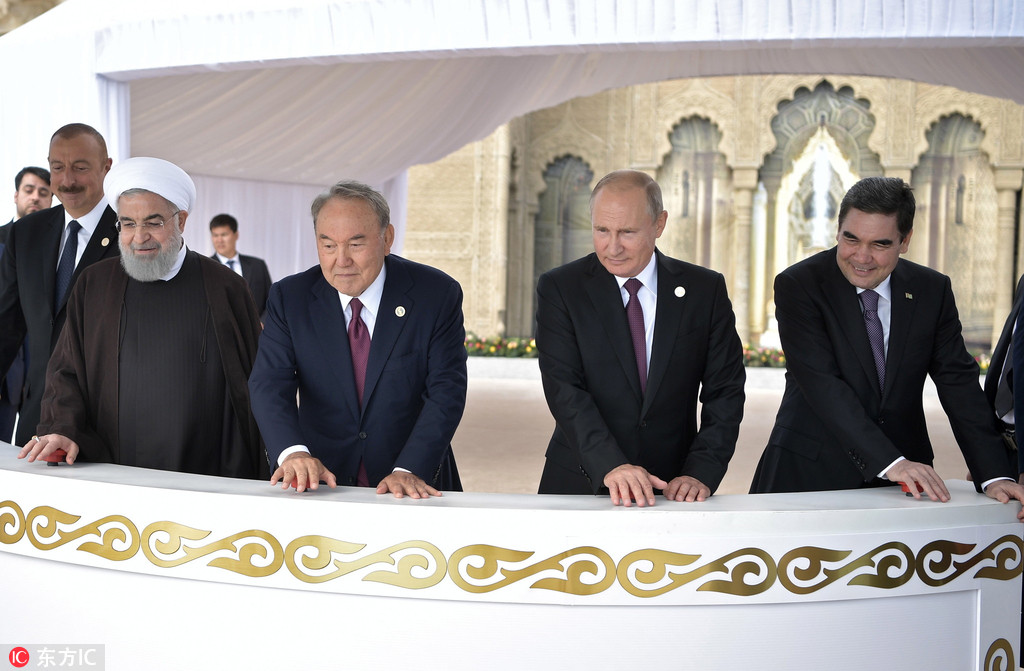 AKTAU, Kazakhstan - The leaders of the five states bordering the resource-rich Caspian Sea signed a landmark deal on Sunday on the legal status of the inland sea which boasts a wealth of oil and gas reserves and sturgeon.
The leaders of Azerbaijan, Iran, Kazakhstan, Russia and Turkmenistan signed the agreement on the legal status of the sea, with the host, Kazakh President Nursultan Nazarbayev, saying before the signing that the leaders were "participants in a historic event".
Russian leader Vladimir Putin, whose country was seen as driving the deal, said the convention had "epoch-making significance" and called for more military cooperation between the countries on the Caspian.
Nazarbayev said the convention allows for the construction of underwater oil and gas pipelines as well as setting national quotas for fishing and forbids any foreign military presence.
Iranian President Hassan Rouhani was quick to hail the clause that prevents non-Caspian countries from deploying military forces.
"The Caspian Sea only belongs to the Caspian states," he said.