Discovering Hong Kong - an early Gateway to China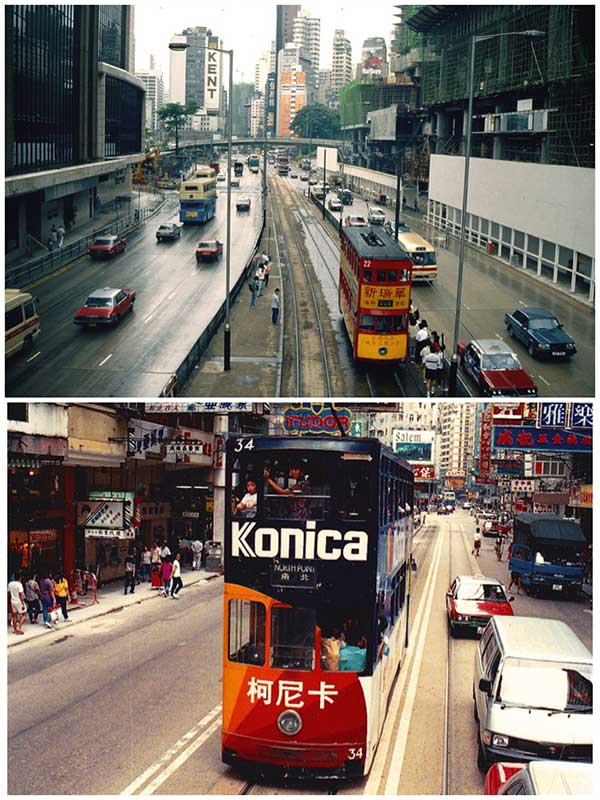 Before my 1992 visit the 72 story, 315 meter tall Bank of China Tower, designed by Pritzker Prize-winning architect I.M.Pei had opened on Hong Kong Island. During the period 1989-92 it was the tallest building both in the city and Asia. Looking across from Kowloon, it had certainly influenced the seemingly ever rising skyline. However, if the weather is clear a tramway rise up The Peak can provide stunning views across the harbor and the city. The tram climbing at such a steep angle may create a visual illusion of nearby buildings appearing to tilt!
Excellent public transport allows convenient exploration beyond the main urban concentration. From Central, buses pass through a road tunnel to Aberdeen on the island's southern coast. It developed between 14th and 17th centuries as a port for sandalwood brought from Lantau Island to be transshipped north along China's eastern coast. Today Aberdeen is increasingly a commuter residential area for downtown workers crowded into its high-rise apartments. However, it still remains a major fishing port where visitors can be taken around on sampan boats while watching life on the water among fishing community and grand floating restaurants. Back on shore, Nam Long Shan Road Cooked Food Market can present a cacophony of sounds reminiscent of older days in Hong Kong.
Most Viewed in 24 Hours
China Views