Discovering Hong Kong - an early Gateway to China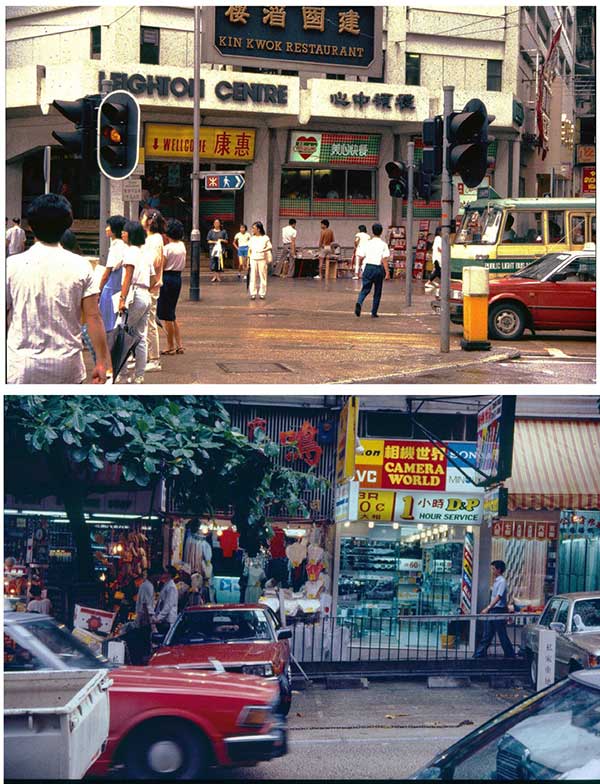 Stepping from the ferry and onto one of Hong Kong Island's double-deck tramcars is another moment in travel, particularly at night. The system, operating for over 110 years, was one of the earliest and still cheapest form of public transport on the island. Today it is a major tourist attraction with visitors happily following its 13 kilometers that initially stretched along the waterfront. With land reclamation and construction the lines today run inland passing through bustling Wanchai with its multitude of neon lights. One track diverts around the Happy Valley Racecourse. Not far from the former Lee Gardens on Hysan Avenue where I stayed in 1987, was Sharp Street Tramway Depot - a great spot for photography. Inevitably, with land prices so expensive, the yard closed in 1989 to be replaced with high-end Times Square retail and commercial development. Simply wandering the narrow streets that year was fascinating, looking in to its many small shops and restaurants while experiencing seasonal monsoon rains regardless of which local life just seemed to go on.
Most of my time was spent on Hong Kong Island where I would come upon a mixture of earlier British-influenced architecture set amid what was evolving into a skyscraper city. In '87 I visited the 180 meter 47 floor HSBC Headquarters in Central. Completed in November 1985, at that time it was the world's most expensive building. It was designed by UK architect Sir Norman Foster along with British structural engineers Ove Arup and Partners who were later jointly involved with the design and engineering of Beijing Capital Airport Terminal 3. I was fascinated also to discover the importance of feng shui within building design across Hong Kong - those with direct views of a body of water were more likely to prosper.