Discovering Hong Kong - an early Gateway to China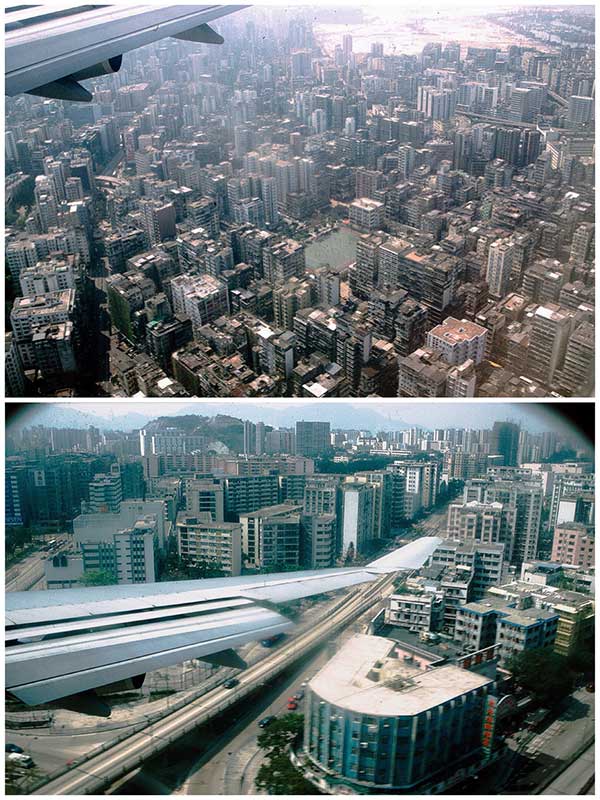 My onward journey was often by fast catamaran from the China Ferry Terminal in Kowloon, traveling across the estuaries of the Pearl and West Rivers to Guanghai Port for Taishan City and ultimately Guangzhou in Guangdong.
An impression of Hong Kong is of one of the world's most densely populated cities. This may be true around urbanized areas of Kowloon and the northern parts of Hong Kong Island. Settlement appears linear, following the irregular, often narrow coastline and transportation routes. However, I was surprised to discover so much was not built up, indeed often tree covered mountains and isolated islands. A great way to appreciate some of the geography continues to be taking the Star Ferry from Kowloon's Tsim Sha Tsui across Victoria Harbor to Central while looking up at The Peak steeply rising above the city's spectacular high-rise waterfront. Hong Kong's name in Putonghua, Xianggang, translates as "Fragrant Harbour". Twelve ferries, each incorporating the word "Star" are key, iconic elements, in transportation, carrying around 70,000 passengers daily. While road and metro tunnels also do the crossing, it is those ferry journeys, with origins dating back to the 1880s, which are surely the most spectacular, indeed romantic, having featured in many films.
Most Viewed in 24 Hours
China Views