Discovering Hong Kong - an early Gateway to China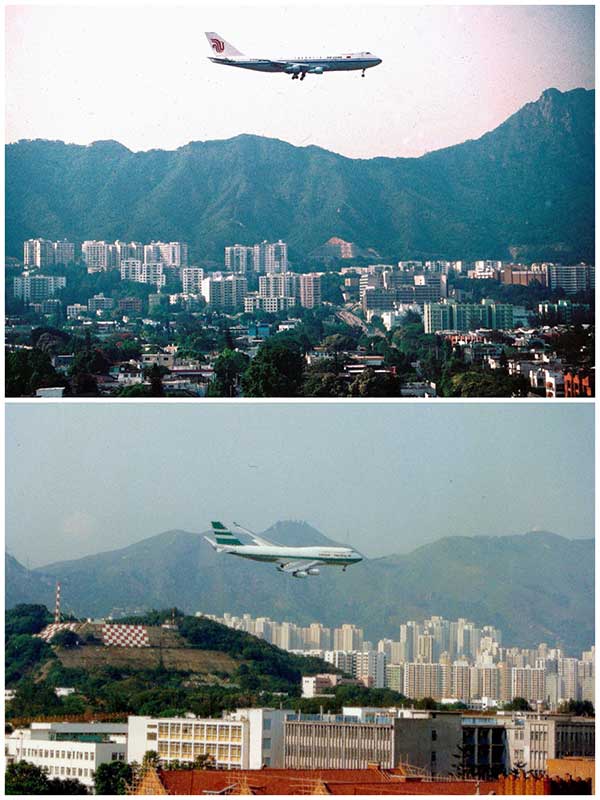 As a photographer the type of professional film that I used for presentations could only be found in Hong Kong, particularly among the specialist photographic shops along Stanley Street in Central District. That area was a paradise for likeminded people for the store owners were often photographers themselves who regularly proved very helpful. Often spending hours there I got to know some, but they were often curious as to why I was living in Guangzhou and not in Hong Kong.
Returning to Scotland in mid-1993, at every opportunity I came back to China. At that time few direct international flights served Chinese cities outside of Beijing. I regularly transited through Hong Kong. After a long haul from London, it was welcoming as we flew over the Pearl River Delta to hear the captain announce that the aircraft was into its decent towards Kai Tak Airport, with the familiar, now iconic add-on that the final approach would be "through the buildings". An approach where pilots would at times rely on basic flying skills such as "stick and rudder". Aircraft would come in over Victoria Harbour toward large red and white markers on "Checkerboard Hill" before veering right. Below the wings stretched amazing views of the congested urban scene only two nautical miles from Runway 13/31 which was laid along reclaimed land, bordered by sea. In 1998, with the opening of Hong Kong International Airport on Lantau Island, heavily congested Kai Tak physically closed but lived on as a memory of pioneering aviation history.